The Sage of Kettering and I have been on another trip, not to some distant, warm, European setting, but a distinctly chilly Suffolk on a bright early Spring day. Here is my account of our trip to an oft-overlooked corner of England and a dip into the past, focusing on the damage done by the iconoclasts. I am indebted beyond measure to the wonderful Suffolk churches site for inspiration on what to see, and links to pictures.
The first stop was a quick look at a proper windmill, unfortunately under repair, the Post Mill at Saxtead. So much more attractive than the hideous electric-powered windmills that clutter the landscape, sucking up subsidies and slowing down the wind.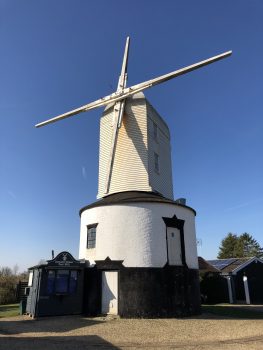 Next stop, the focus of our trip, Framlingham Castle, a series of towers with no inner keep, but it does contain an old Poorhouse. Noted as the place where Mary Tudor was when she was proclaimed Queen after the tumult of Edward VI's death, and she then went on to make her mark with an unwise marriage and her trademark of barbecuing Bishops.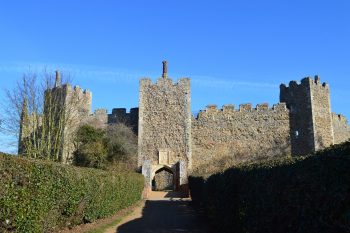 The walls of the castle are impressively high, with an excellent ditch.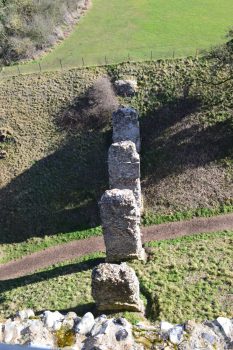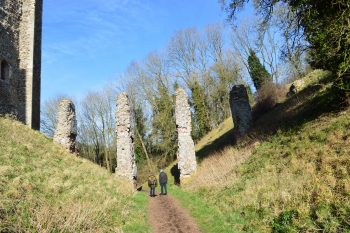 Around the towers, there are Tudor chimneys, allowing some local heating.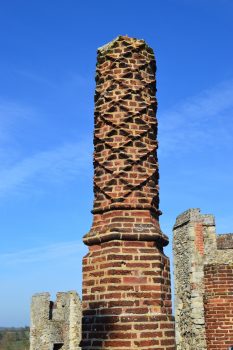 The castle does not have a keep inside it, it is just a wall with a series of towers. The space inside was used to build a poorhouse.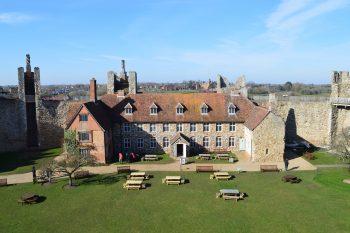 And in the Poorhouse is a local museum, with a fine collection of curious, including this tribute to General Pershing and his Crusaders.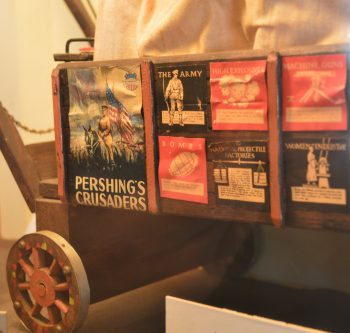 The Sage decided to try out the headgear, it might be useful with canvassing with local elections coming up.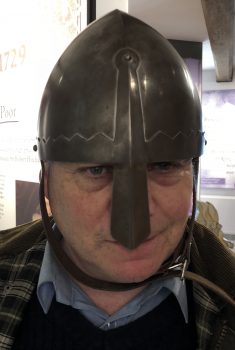 → Continue reading: A Suffolk sortie