You may have seen all sorts of weird hexagon-based maps of the United Kingdom in the last week or so. Here's one from the Telegraph but lots of other people from Sky to the Guardian have their own versions: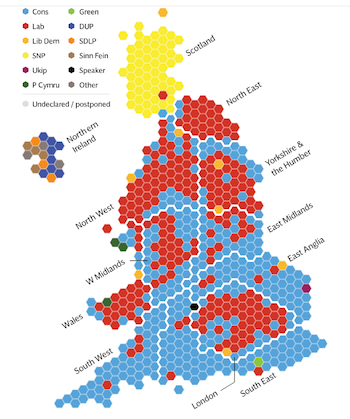 The BBC had one filling up the square at Broadcasting House.
The reason for these maps is to do with the way people vote in the UK. People in rural areas vote Conservative (up until Thursay, that is) while people in urban areas vote Labour. When you take a geographically accurate map of the UK and colour it in according to who won what seat the map is almost entirely blue no matter what the overall result. If you make all constituencies the same size and carry out the same exercise hopefully you will get a much more accurate representation of what happened.
Here's another map: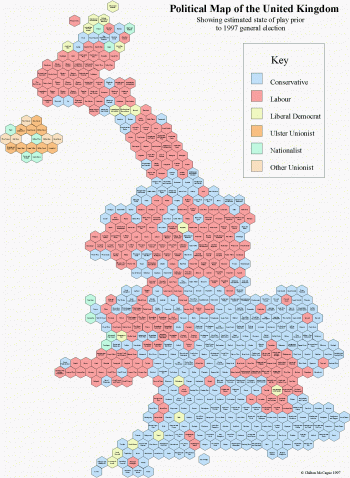 From 1997. Drawn up by yours truly. I believe it was the very first. One of the oddities is that all the subsequent maps have included my design flaw. It should be squares not hexagons.