Russian culture on show for all to see in Kyiv's suburbs. Maybe [some people] thinks Putin drove from Moscow & tied these people's hands behind back before shooting in street like dogs. Guarantee this was done by common Russian soldiers pissed off becaus of massive casualties they took over last month. If you want to understand true beating red heart of Russia, just look at these pictures closely, but I maybe you have to be like me, part Polish, part Ukrainian, part Russian, and working in all those places for most of life to understand that. People wonder why Ukrainians fight like wild wolves against the invader, this is why. Anyone from this part of world knows what waits for loser when you face Russian soldiers, there is a reason Ukrainian social media calls them orcs. We remember Katyn forest, ordered from above, but also remember the thousands of small atrocities, the ones without sombre memorials where they happened.
– Petr Borysko, who is apparently doing his part keeping the famous Ukrainian tractors rolling.
Bonus: some local humour for these grim days.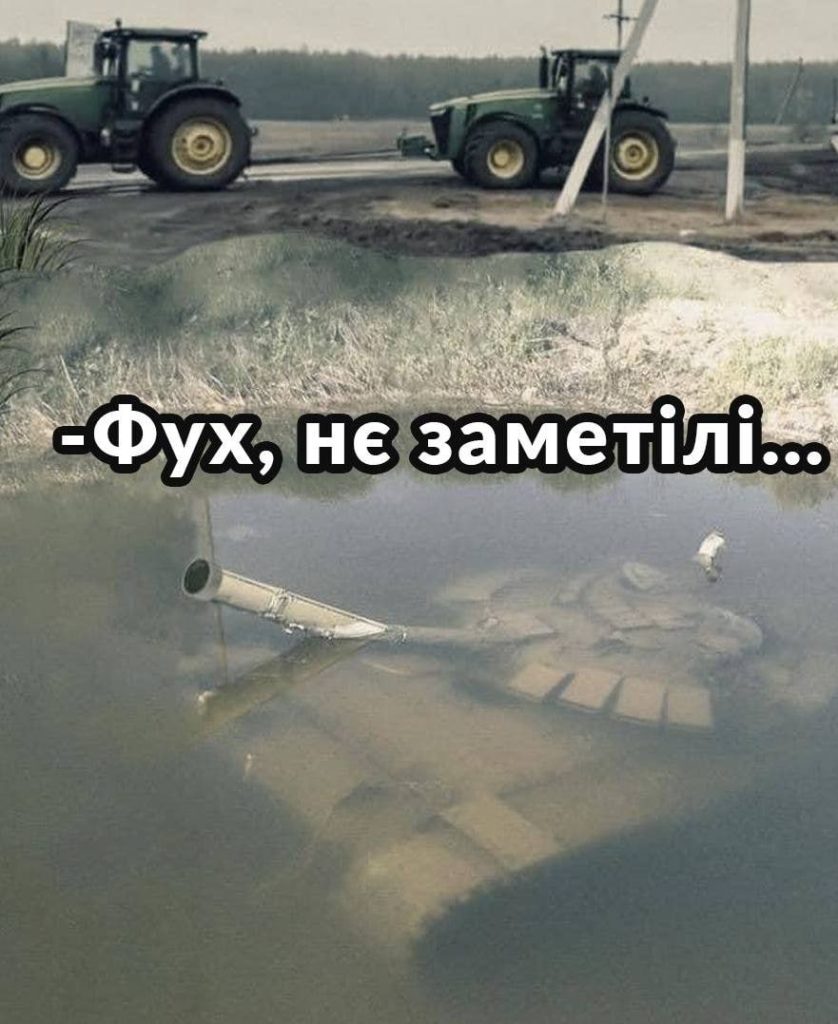 "Phew, they didn't notice me…"