I just got banned from Twitter, which I do find hilarious to be honest, given the things they tolerate. Have no intention of pressing that 'remove' button. Wotevah…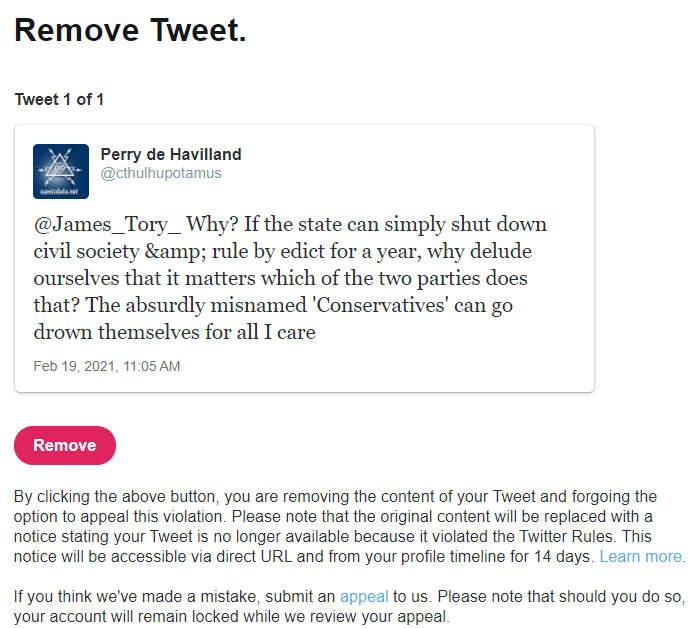 On Gab.com from now on, was moving away from Twitter anyway as more and more of the interesting people have been banned.
I foresee a steady division process in which Twitter only tolerates what Kristian Niemietz describes as "high status opinions", with platforms like Gab, Minds and Parler etc. becoming the home for contrary views. In short, social media will be more of an echo chamber, much like it was during the 'golden age of blogging' 2001-2009, when you knew exactly what to expect from a given site (such as this one for example). I always saw the whole point of platforms like Twitter as being where things get mixed up and people spar across the divide. But that will increasingly not be the case, so not sure what Twitter et al are really for.