"One of the main targets of (Bishop of Lincoln) Robert Grosseteste's (c. 1175 – 9 October 1253) criticism was the Papacy, which he believed was levying over-harsh taxation in England and appointing inappropriate men to benefices in the Church."
Another quote:
"Those rascal Romans….. he hated like the poison of a serpent. He was wont to say that if he should commit the charge of souls to them, he should be acting like Satan. Wherefore he often threw down with contempt the letters sealed with the papal bulls and openly refused to listen to such commands."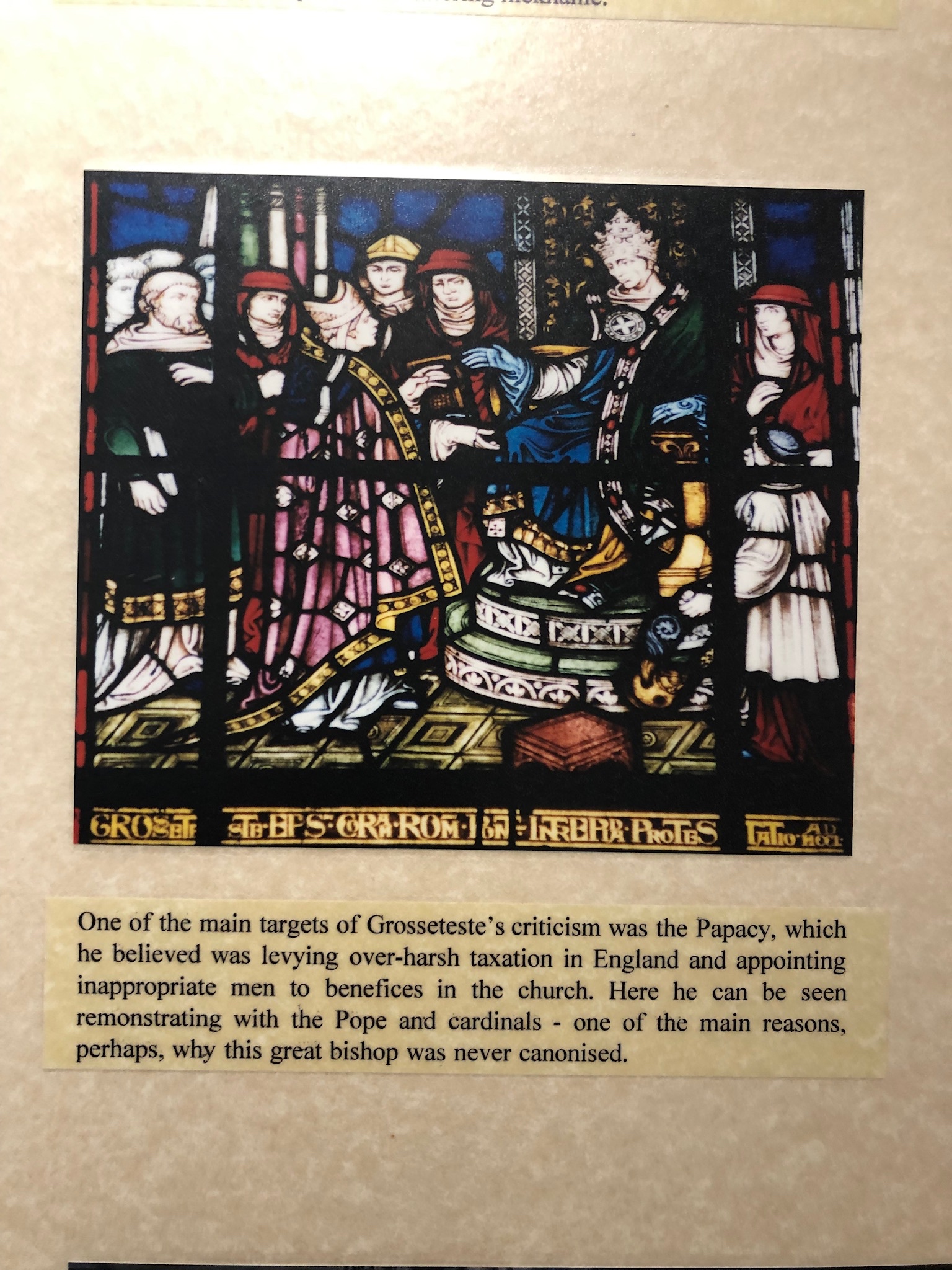 Thus say English Heritage of Bishop Grossteste (Big Head) of Lincoln, in a display in the former Bishop's Palace in Lincoln. The Bishop was never canonised, perhaps because he was too holy. He was no fan of Rome, as English Heritage note, in their exhibition in his former palace.
A Protestant before the term was coined, and surely a model for our current political class in the light of current 'difficulties' from over the water.