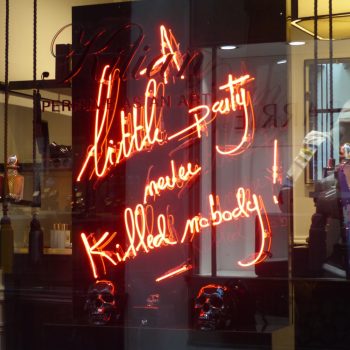 – Photoed by me last week in the window of a shop in the Burlington Arcade.
It sounds to me like something a gangster would say in an old black and white movie. He would then be proved wrong, by another gangster, with a machine gun.
That would certainly seem to be the era that these words were supposed to evoke. Because it turns out they are the title of a song, recently written, but featured in the 2013 movie of The Great Gatsby.