One of my daily internet visits is to a site called Dezeen. Here I learn about lots that bores me, involving designers making small buildings shaped like boxes rather than ornamented, and about lots that interests me, including such things as much bigger and (to me) much more interesting buildings that are being dreamed of, built and celebrated.
On the matter of Brexit, Dezeen reported that the the overwhelming majority of "creatives", in London and in the world generally, favoured and still favour Remain. These creatives were very angry when they learned that a majority of British voters did not share their views.
But Dezeen also had a recent link to a creative who sings a very different sort of ideological song to that sung by most of the kind of creatives whose work and opinions Dezeen reports on. I give you Patrik Schumacher: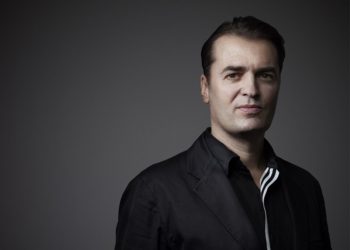 Patrik Schumacher has written an opinion piece for Archinect, with these words at the top of it:
Brexit: a chance to roll back the interventionist state and unleash entrepreneurial creativity …

I have very little in common with the arguments of the Leave Campaign, and in particular reject the anti-immigration thrust of the Campaign. However, I welcome Brexit as offering an enhanced ability and chance to experiment with new policies that dare more economic freedom.
Later on in the piece, we read stuff like this:
I am convinced that the next prosperity potentials of our civilisation can only be explored and discovered if the straight jacket of the nanny state is gradually loosened and dismantled. (The bigger the scale of a country or block, the easier it becomes for the state to expand its scope. That's why I favour small countries: they must keep their state action small in scope and cannot afford to erect trade barriers or impose heavy tax and regulatory burdens.) It's time to roll back the state and for us to take the risk of giving more freedom and self-responsibility to us all, unleashing entrepreneurial creativity, organisational experimentation as well as individual aspiration and empowerment.
It's those particular sorts of libertarian phraseology that I find so intriguing. "Roll back" the "interventionist state". "Unleash entrepreneurial creativity". "Nanny state". "Heavy tax and regulatory burdens". Above all the simple: "Economic freedom". This guy is one of us. There really can be no doubt about it. He has been reading the same kind of stuff that Samizdata readers have read, in among training to be an architect and then working as an architect. Any libertarians who doubt the ability of libertarian ideas to spread beyond the confines of mere libertarians should read this piece, and rejoice.
Patrik Schumacher works for Zaha Hadid architects. The recently deceased Zaha Hadid was rumoured to be a very "difficult" woman to work for. Bossy. Opinionated. Highly individual in her behaviour and in her designs. I don't know much about Hadid other than noticing when she recently died (at far too young an age for an architect). But if Patrik Schumacher was the sort of man she hired to do her bidding, I am starting to suspect that she too may have been some sort of libertarian, maybe in the closet, but maybe of the in-your-face variety.
There's lots more I could say about this, but my basic point is: how interesting, and how encouraging.