Last night many Samizdatistas heading for Aldwych as the 2004 Big Brother Awards were held at the London School of Economics. The list of winners, who are in fact losers, can be found here1.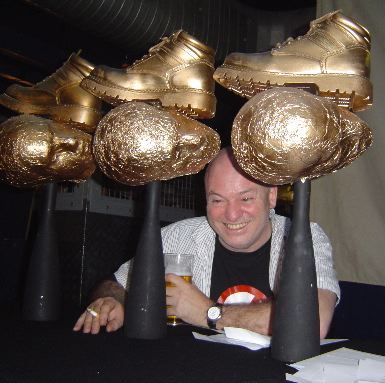 Simon Davies of Privacy International is the driving force behind the Big Brother Awards…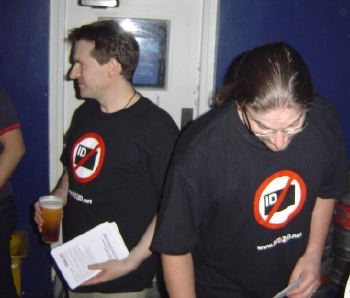 The stout lads from No2ID were out in force…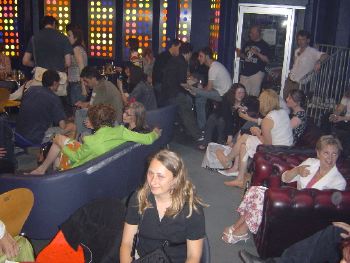 About 450 people turned up to heckle cheer…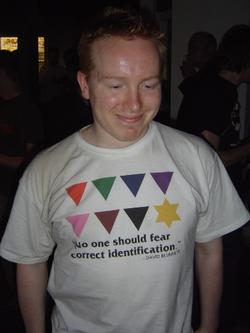 This was probably the best propaganda shirt I saw!
The left has always been good at that sort of thing
1 = Update: The link to the Big Brother Award details has been changed, which is not very clever. Link updated to a somewhat less informative page.