A good many of the Australian bloggerati (including Scott Wickstein and myself) attended a fine blogger bash in Melbourne over the weekend. A splendid evening was had by all, and photos have been put up in various other places, but there was just one additional thing I have to share with the world.
This is Tim Blair.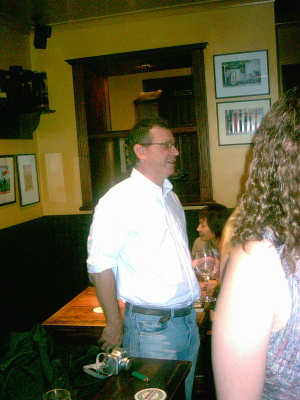 Notice the glass of the pale coloured yellowy stuff in his hand. Tim spent the whole evening drinking chardonnay. He made some feeble excuse about how is is trying to reclaim chardonnay for capitalism, but I was not entirely convinced about his protestations. He did, after all drink a lot of chardonnay. In fact he couldn't stop.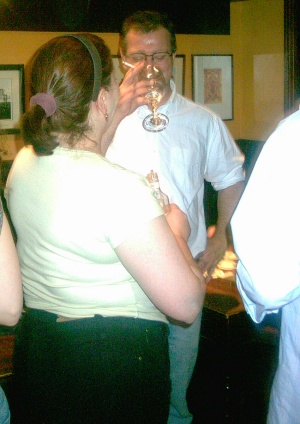 Could the whole Right Wing Death Beast thing be an act, when Tim has such an extreme characteristic of the enemy? I am fearful.