…Good.
It is also insensitive to Catholic feelings, Nazi feelings, Buddhist feelings, Communist feelings, Capitalist feelings, Manchester United Supporter feelings, Surrealist baboon trousers, Scientologist feelings, Creationist feelings, Darwinist feelings…
"Since Wikipedia is an encyclopaedia with the goal of representing all topics from a neutral point of view, Wikipedia is not censored for the benefit of any particular group."
The whole point of a reference book or reference wiki, is to present information regardless of anyone's 'feelings'. And if some Muslims do not like that… tough shit, here is a link to the 'Mohammed Cartoons' for you because to my mind it is not enough to just ignore them, intolerant Islam must be confronted and loudly defied. I could not care less whose 'feelings' get hurt by publishing something and thankfully to their credit neither could Wikipedia.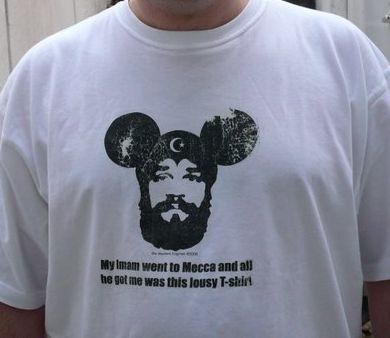 Samizdata is also fairly insensitive to Muslim feelings