There is a stunning article in City AM:
The former Labour Treasury minister behind the infamous "there is no money" letter has apologised for the gaffe, admitting it helped the Tories attack Labour's financial irresponsibility. […] "I've asked myself that question every day for five years and believe me, every day I have burnt with the shame of it"
What? I mean… what? So the problem is not that he and his cohorts squandered the UK's finances, but that he admitted it in a letter that was used to hold them to account? Really? He says he has "burnt with the shame of it", but in truth he is utterly shameless. The lack of self-awareness is breathtaking. My loathing for these people is boundless.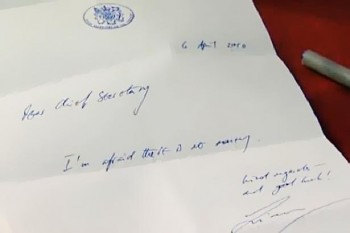 6th April 2010:
Dear Chief Secretary, I'm afraid there is no money. Kind regards – and good luck! Liam