I find myself being exhorted, by various Facebook friends who think they are being clever, to "vote or STFU". Apparently, the right to vote is rare and precious, should not be wasted, and if I do not vote I lose the right to complain about the government.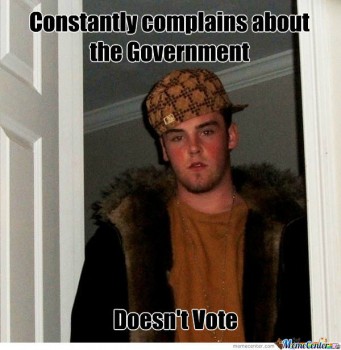 This is all nonsense.
Firstly, nobody loses the right to complain about violence being initiated against them by anyone for any reason. Voting has nothing to do with it.
It is possible to dislike the policies of all candidates. In that case I am told I should vote for the least worst candidate. But this is not necessarily a good strategy. The least worst candidate might be evil, and win, and everyone will think they have a democratic mandate to do evil things. Low voter turnout could be a good thing, making governments nervous and full of self doubt.
My only alternative to voting, I am told, if I am so clever and don't like any of the policies on offer, is to stand for election myself and find out how popular my own unique set of policies is. There are various problems with this. I am not a talented politician. Even if my policies were very popular, I would lose because of this. I have limited resources and wasting them on something I know I will fail at is pointless. I should spend my energies elsewhere doing something productive. And my policies are not popular. They are the correct policies, but the electorate still thinks that voting for other people's money is in their best interests. Perhaps one day they will learn, and I hope to help them: there are more ways to be politically active than voting or standing in an election, such as spreading ideas or developing political strategy.
Finally, my vote is in any case statistically insignificant. Even if I didn't live in a "safe seat", the margin is unlikely to be 1. Even this blog post is more influential than my vote.