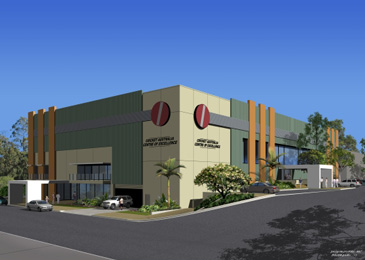 In 1985, the Australian cricket team was so bad that it lost two test series to New Zealand in the same season. Appalled by this, the powers running Australian cricket set up a comprehensive set of reforms to the way the game and the national team was run. One of these reforms was the establishment in Adelaide of a "Cricket Academy" in which promising, potential future test players could receive coaching and training to complete their development as international cricketers. Good coaches and staff were hired, and the academy was one of the explanations given for the rise of the world beating Australian team of the 1980s and 1990s.
Shortly after this, the local tourist board in Adelaide discovered a curious phenomenon. Visitors to Adelaide would state that they wanted to see "The Cricket Academy". Apparently they expected to see buildings, pitches, nets, and a sign at the gate saying "Australian Institute of Sport: Cricket Academy" or some such. As it happened, there were no such premises. The cricket academy used rented and borrowed nets, grounds, and other facilities. The emphasis was on the training.
However, in 2004, the academy relocated to Brisbane, was renamed as the "Cricket Australia Centre of Excellence", and a new, $26 million dollar headquarters was commissioned: a "state-of-the-art athlete development centre that will integrate science, technology and coaching to enhance both development of athletes and the understanding of skill development and performance in the sport".
All is explained.