This coming Friday, April 10th, I will be giving a talk at the home of the parents of Tim Evans, about the late Chris R. Tame. I was his junior libertarian partner, so to speak, during the 1980s into the mid-1990s, when I helped him to run the Alternative Bookshop, and did pamphlets for the Libertarian Alliance, so he obviously had a profound effect on my life. If you knew him, or if you have read any of the writings at the other end of the above link to the Libertarian Alliance website, you will know that I was only one among a great many.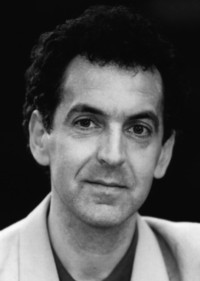 The purpose of this posting is twofold. First, I want to remind people about my talk. Emails have already gone out to most of those likely to be interested, and fliers were distributed at that very well attended Kevin Dowd lecture. But, what with this coming Friday being Good Friday, I have no idea who will show up or in what numbers. If you want to attend and have not yet emailed Tim Evans (tim at libertarian dot co dot uk) to that effect, then do so and he'll send you attendance details. There has been talk of the event being video-ed. If that doesn't happen, I will at least sound-record it myself. So, no need to bust a gut to be there in person if you want to at least hear my performance (always assuming that it is not so terrible that I decide to delete the only record of it).
My other purpose with this posting is to solicit help. Chris Tame had a lot of his considerable impact on the world in the form of meetings and relationships, personal and intellectual. He did do quite a bit of published writing and performing, but not nearly as much as he would have liked. When he died just over three years ago, prematurely, he did so while feeling, as did many others, that he would have had lots more to give had he only been allowed the time.
But Chris Tame nevertheless did have a huge influence, as you can tell by reading the comments on this Samizdata posting that marked his death in 2006. It is the nature of this influence that I will be attempting to shed as much further light on as I can in my talk this Friday. The gist of what I'll be saying can be summed up in this comment by Dale Amon on that earlier posting:
I do not think the libertarian scene in the UK and Ireland would be anything like the same if he had not been there.
In addition to building the foundations and structure of the Libertarian Alliance and libertarian movement in the UK, Chris passed on masses of information, especially about the broad and ever growing range of libertarian books and articles out there, to a huge number of friends and acquaintances, to fellow libertarians of course, but also to many others from different parts of the political spectrum, and just to people he happened to come into contact with. The full range of such influences will never be fully known, but if you have recollections of Chris and of how he influenced or informed you, I would love to read a comment from you, or if you would prefer it, by you sending me an email (brian at brianmicklethwait dot com).
A good example of the kind of thing I mean is to be found in the opening paragaphs of Kevin Dowd's recent lecture, in which Dowd mentioned just how much of an impact Chris had upon him. I know these sentiments to have been very heartfelt, because when I met Dowd just before he gave that lecture, told me all of that and more about how Chris Tame had helped and influenced him.
Without the indirect influence of Chris Tame, the Samizdata story would probably have been a very different one. I am by no means the only Samizdatista to have made a start as a self-conscious libertarian because of him.
My thanks in advance to anyone who can comment in the way I have suggested. If you are reading this for the first time after I have done my talk but still have something pertinent to add, please do not feel on my account that you are too late. I'd still love to read such recollections, and many others surely would too.
A final thought occurs to me. If anyone thinks that Chris Tame's influence was bad, and did harm, I'd be interested to hear about that too. I will almost certainly not agree, but I will be interested. He has now been dead long enough for anyone who wants to to speak ill of the man without being pelted with the comment equivalent of vegetables. I do not want to encourage this, you understand, just to say that as far as I am concerned, that would be okay.