Last week the Metropolitan police spent shed loads of taxpayers money on pointless advertising launched a new counter-terrorism campaign.
Londoners are being urged to help stop terrorists in their tracks by reporting suspicious behaviour, in a new counter terrorism advertising campaign.

The Metropolitan Police Service is asking people to trust their instincts and pass on information about any unusual activity or behaviour to the confidential Anti-Terrorist Hotline on 0800 789 321.
And now for the visuals: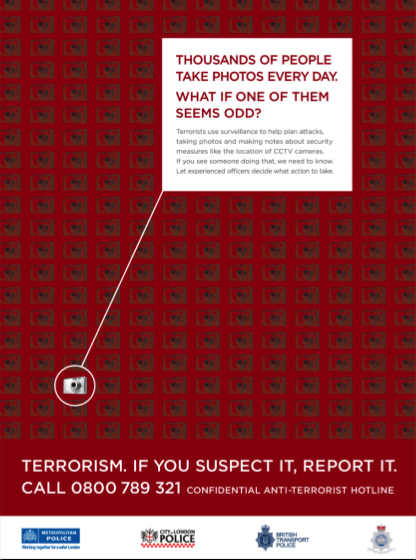 When I saw those for the first time, I honestly thought these were a joke. And lo and behold, it did not take long for them to become just that…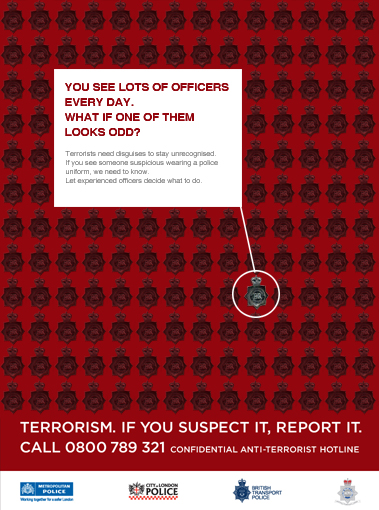 And of course the Lolcats version: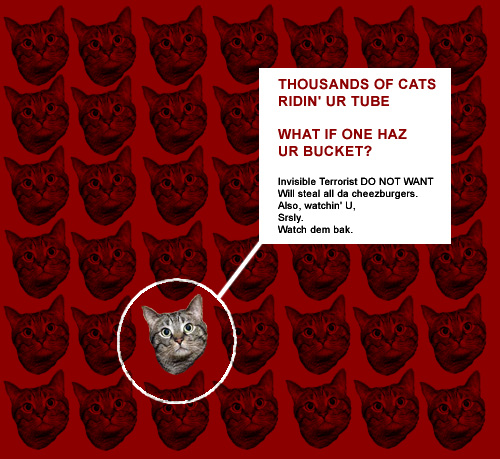 Long live the internetz.