On Saturday various Samizdata team members and associates descended upon HQ for copious amounts of wine, chilli and cheese.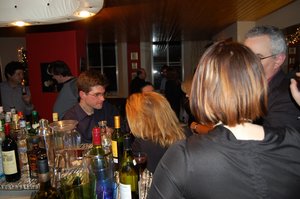 The party commences.
The goddess Elena holds fort.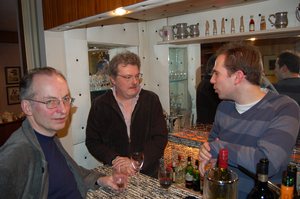 Samizdata's infamous bar.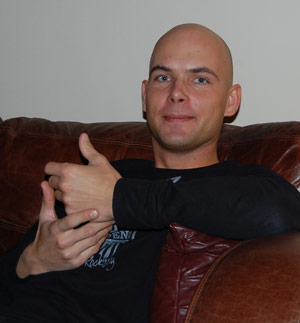 Tomas Kohl drops in on us from the Czech Republic.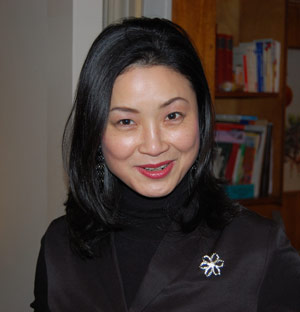 China's hottest export.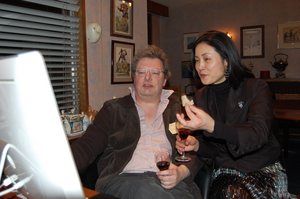 There's something important on the computer.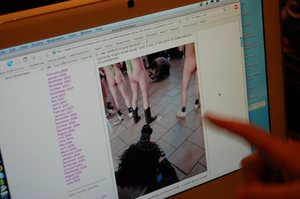 Readers of Brian's blog are surging.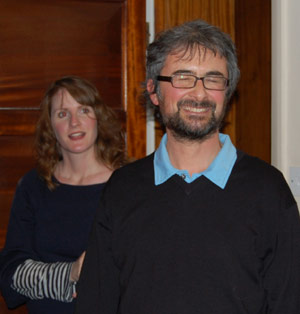 The Briffas – Peter Briffa is the purveyor of the fine Public Interest blog.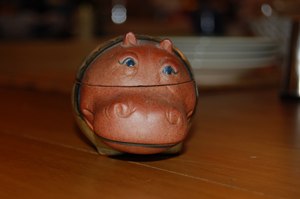 By 3:30am, everyone had fallen asleep apart from the guardian hippo.