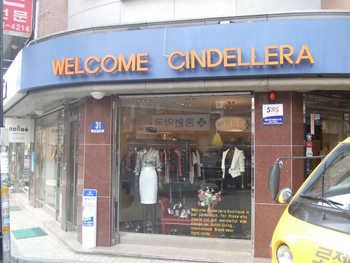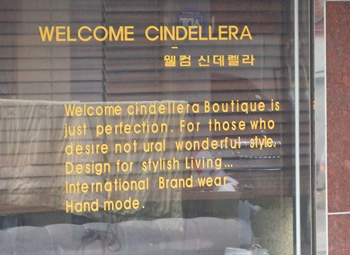 Personally I desire himalaya wonderful style. Which means it must be the place for me.
This is just too easy. I am in the Nonhyeon area of Seoul, which is a nice part of town with lots of interesting shops, and some reasonably decent architecture. And a variety of other interesting sights.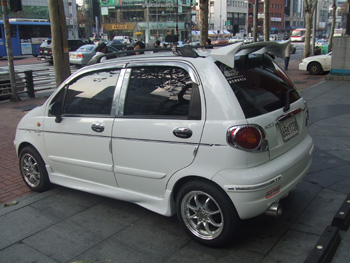 Yes, that is a Daewoo Matiz with spoilers. Really.
Update: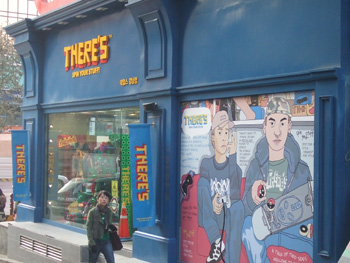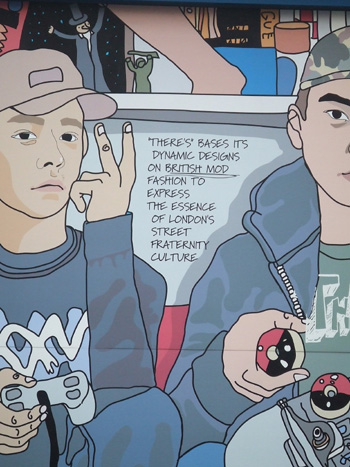 As a Londoner, all I can say is that their profound insight into and authentic reproduction of London's street fraternity culture is uncanny. Particularly the bit with the skateboard.