I have just done a posting on my personal blog about Sierra Leone, where a British Army friend of mine is now working. He is back in London just now, and passed on some photos of Sierra Leone that he and one of his friends had taken, and I picked out my favourites to put on my blog.
They illustrate an idea I have had for a while now that maybe one of the nice little things that digital photography, in combination with the internet, will do for the world is to present to it a slightly more balanced notion of what life in Africa is like just now. On rich country TV we only ever get slaughter and catastrophe from Africa, because only slaughter and catastrophe is news. But now, in addition to superbly photographed famine and mayhem, we get less well photographed … well, just stuff. Photos that a generation ago would (a) have been far less numerous, and would (b) have merely languished in the photo albums of a certain sort of expat, are now being displayed to the anyone in the world who cares to glance at them.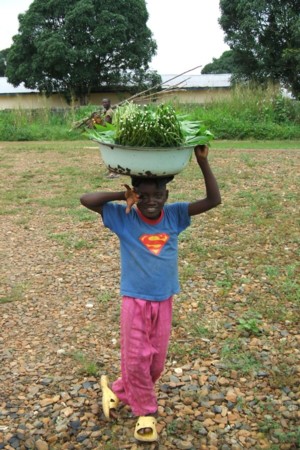 I do not claim that the slaughter and catastrophe is not happening. Sierra Leone itself had a horrific civil war less than a decade ago. "Worse than you can possibly imagine", my friend said. But now, touch wood, things are going better.
Mobile phones have been a particular success, apparently, mostly because regular landline phones, such as rich countries have long had, have been such an abject failure, but perhaps also because mobiles enable Africans to cooperate much more effectively while still not having to commit to something days in advance. My friend says that Africans, just as Western stereotypes have always said, at any rate the Africans in Sierra Leone, are still very bad at doing this.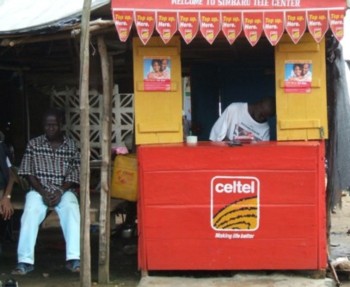 That is a mobile phone top-up and recharging booth. Mobile phone companies are now making lots of money in Africa. Good for them.