I have written a couple of times before about the very useful cultural confrontation with intolerant Muslims that occurred when Danish newspaper Jyllands Posten published some less than flattering cartoons featuring the Prophet Mohammed.
Well in case you are curious what those cartoons actually looked like, here they are (sorry, but I do not have a larger version and the original link no longer works):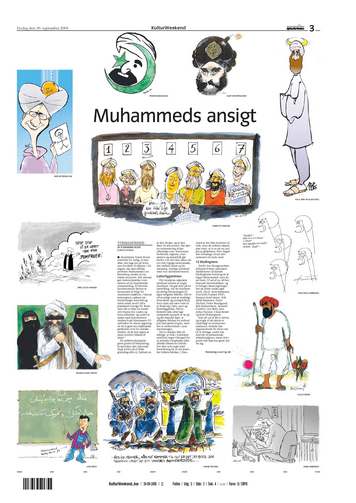 If Salman Rushdie wrote the 'Satanic Verses' and incurred the ire of the moonbat faction of Islam, I guess the Jyllands Posten publication must be the 'Satanic Cartoons'.
Here is a link that shows the cartoons more clearly so you can see what all the fuss is about.