I have just spent the day at Liberty 2005, the Libertarian Alliance run conference being held over this weekend at the magnificent National Liberal Club. As well as listening attentively, I snapped photos.
Here is speaker number three today, Syed Kamall MEP, in action: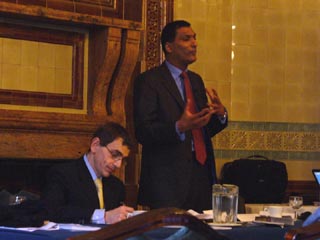 And here is Gabriel Calzada who will be first up tomorrow morning: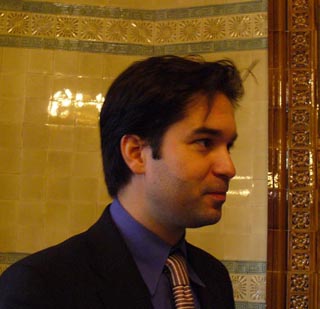 Syed was most impressive, and I am confident Gabriel will be too. No time to elaborate now on what is actually being said at this gathering, but I hope I will manage to later.
These two pictures, and another eighteen, at my place.