I know what you are thinking. A piece of modern art type photography fit only for the Turner Prize and the dustbin. Here are a bunch of London pavement shapes that mean nothing, photographed by me this afternoon, outside a pub in Warwick Way, not far from where I live. No story here.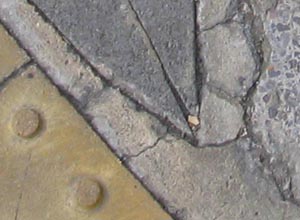 But click on the picture and it turns out there is a story in this picture after all.
But, I wonder what it was.