Due to busy schedules of infiltration and meme planting, Jane Galt and I were only able to meet briefly in a Moroccan bar, a mere hour stolen from our labours.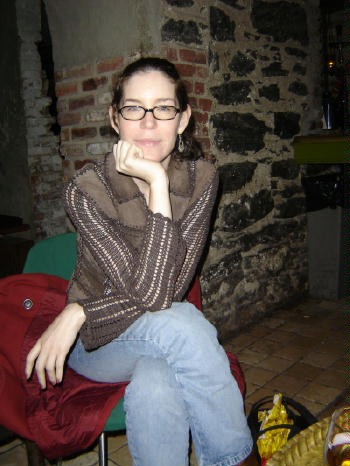 But… it was time enough for plotting the conquest of the Universe and giving thanks to RAH (All blessings be upon him). We also pondered her possible infiltration into London.
Might Jane one day appear at a super secret Samizdata HQ party? Might she and Adriana sit and discuss the quiet feminine art of marksmanship and trade product information on their favorite gun cleaning products?
Should it ever happen, we will be certain to bring you the spy camera photos posthaste!