Yesterday afternoon I was out and about walking in London, and just before I got to Parliament Square I encountered a demo. It was not raucous or unpleasant. It was nice. It was old people complaining about their council taxes, which obviously I am all in favour of.
Following the example of supreme Samizdatista Perry de Havilland, I now take my DigiCam with me whenever I go a-wandering, so I was able to start snapping. At first it was just nice old people accompanied by nice policemen, with nice buildings in the background, but only very crude signs to say what it was all about. However patience was rewarded, and some of the signs were highly informative.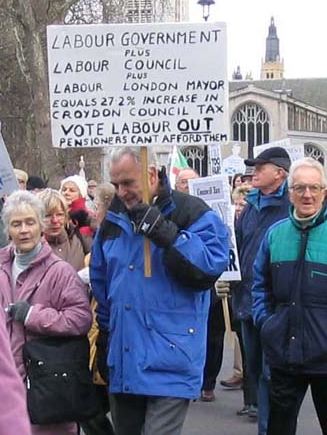 27.2%. Ouch! Whatever happened to stealth taxes? (Hey hey LBJ, you killed 27.2% more kids today than yesterday, you bad bad person. Not the same ring to it, somehow.)
And this one takes onlookers into the university lecture theatre.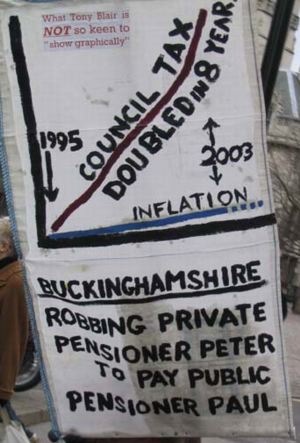 Okay, okay, I'm excited, and I want to know more. How can I follow it up?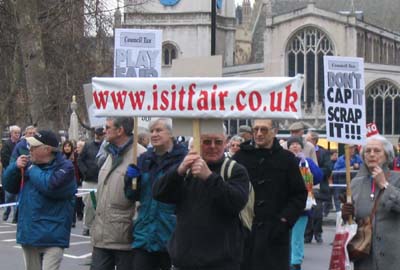 Wow, a website. They say, in fact Perry just said it to me in connection with this post, that a picture is worth a thousand words, but I reckon best of all is pictures with words embedded in the pictures, explaining everything. Preferably with an internet link.