Adriana & I recently returned from a two week business/fun trip to the USA which took us to initially to New Jersey for a couple days…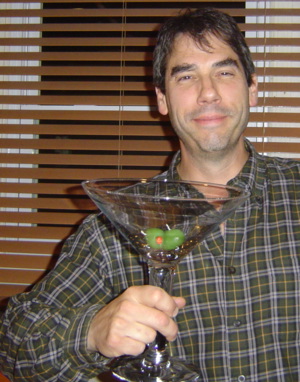 Samizdatista Walter Uhlman demonstrates conclusively
that things are… bigger… in America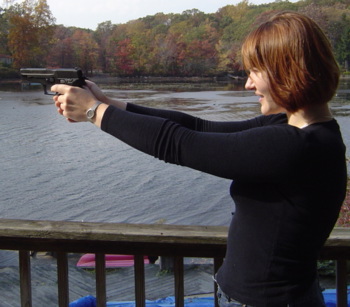 Adriana thought she should practice a little before venturing out
And thence to Los Angeles, where we lurked in the stygian cigar fog that is Brian Linse's rather nice home in the Hollywood Hills. We also ventured from there into the equally pungent Cigar Club The Grand Havana Room in Beverly Hills, as this proved to be the perpetual hang-out of our illustrious host. Therein amongst its Armani'ed and Prada'ed denizens, we encountered the splendid actor Robert Davi, who had some, interesting, things to say to us which I cannot repeat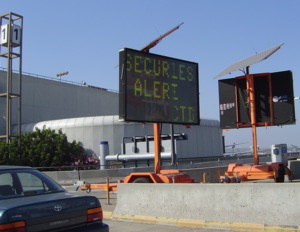 Welcome to Los Angeles!
Your papers, please
Your papers, please
Your papers, please
Your papers, please
Your papers, please
Your papers, please
your papers, please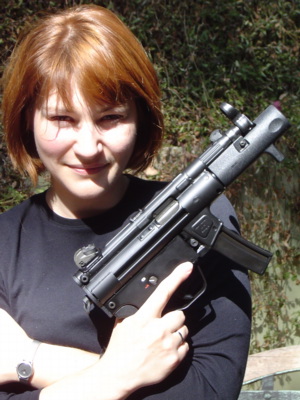 It took a while to convince Adriana that this 'drive by' she had heard
about was not a sport much practiced in the Hollywood Hills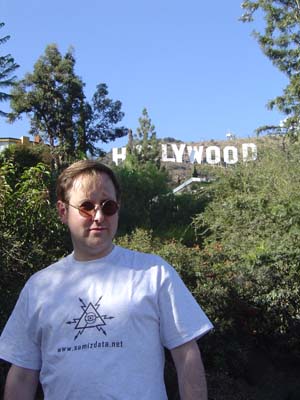 Hell, in Crimson Skies, I used to fly through the
second 'O' in the Hollywood sign… I dooooon't think so!
…then back to NJ/NY area for a blogger bash in the Big Apple organised by the mighty Jane Galt…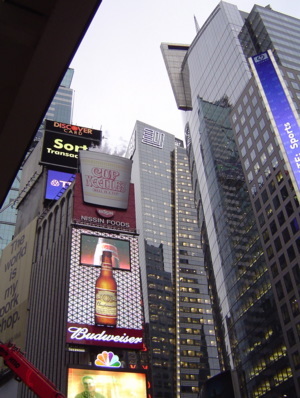 Time Square on a grey day really does look
like something straight out of Blade Runner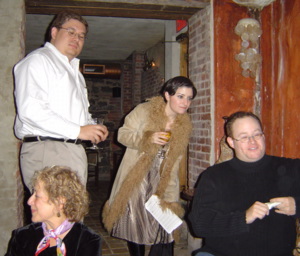 In the murky darkness that is the Shahel Lounge on 70th Street…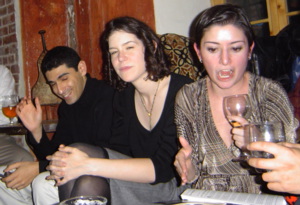 …we peered through the inky gloom…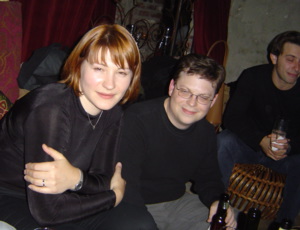 …trying to make out who we were talking to
We then ventured into the wilds of rural Pennsylvania, a ways north of Scranton, a land known for its 'punkin pie'. The wildlife (a different sort than that which we encountered in Manhattan) looked apprehensive as we arrived at a fellow Samizdatista's stupendous property…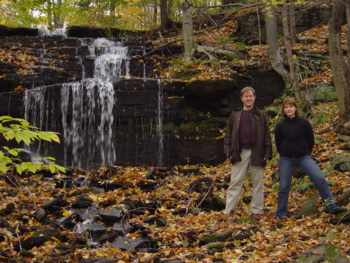 And I do mean stupendous!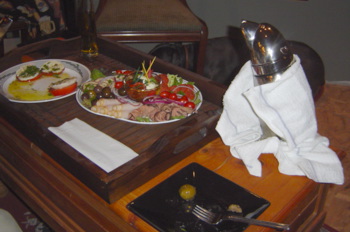 Conditions were harsh and we had to eat typical hillbilly fare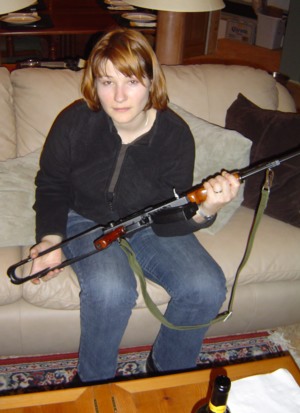 Why does this thing have a honking great bottle opener on one end?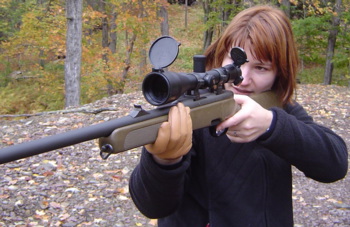 Adriana was looking forward to some sight-seeing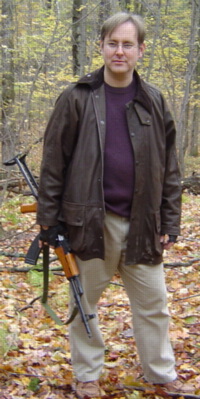 Perry shot a large number of leaves stone dead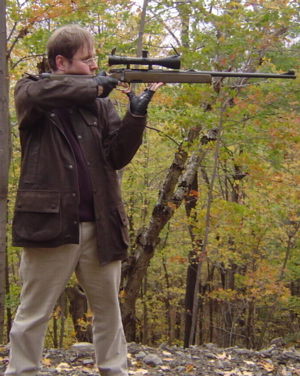 It is nice to have enough land to shoot and not have
to worry overly much about where the bullets ended up
Glad to be back in London? Er, no, actually.