It is over. Arnold basically has kicked in the teeth of the opposition with a margin of nearly a million votes over his nearest competitor, former Hispanic secessionist Cruz Bustamante.
Through the use of our secret Illuminati time communication technology (Codename Peabody), the Samizdata Editorial staff prepared deep cover for its two covert agents in California well ahead of time.
With a libertarian intelligence matter of such extreme importance facing us – regime change in one of the largest economies on this planet – we have unstintingly sent two of our finest undercover agents: Perry "007" deHavilland and Adriana "Lara Croft" Cronin to look into the matter.
They have left these shores and are expected to remain 'in theatre' for several weeks. We hope they will uncover details of the new governor's purported Weapons of Mass Employment (WME's).
Good luck and good hunting!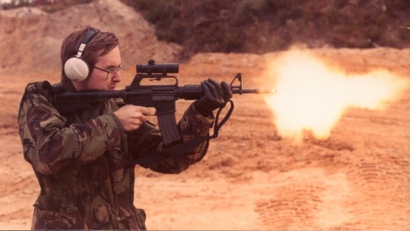 Agent 007 practices laying down protective covering fire…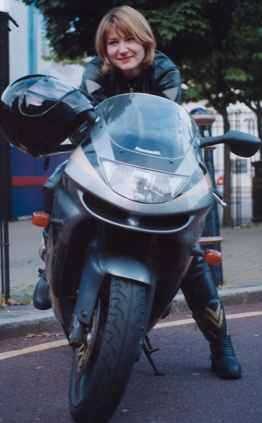 …while Agent Lara handles team self-extraction from maddened hordes of LA socialists
I was given the names and details by an unnamed high Samizdata administration official who will remain unnamed but should of course be the target of a lengthy Blogosphere investigation so long as it is damaging to the administration and no one dares ask me any questions.