Following some rather personally difficult times, I was recently whisked off to foreign parts by a friend who decided I very badly needed to get out of London for a while to get my head together. And so, a day after a funeral and one of the worst days of my life here in London, I found myself on an Air Berlin BAe-146 aeroplane heading, indirectly, for Bratislava, the capital city of the Slovak Republic.
Due to the hasty nature of the flying arrangements, my friend and I travelled via Mönchengladbach (that's near Düsseldorf, in Germany). As it happens, that 30 minute stop-over allowed me to see something to delight any aviation enthusiast… an airworthy Junkers 52!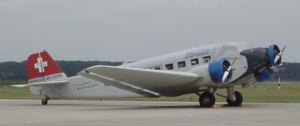 From Germany we headed to Vienna, where we were picked up by my traveling companion's mother and thence a short drive across the Austrian border to Bratislava.
Although I was very keen on getting a break from my surroundings, given that my friend had never really described Bratislava fondly (having grown up under communism does have that effect), I must say I did not have very high expectations, given the grey and bleak preamble I had received (I suspect my colleague is in no danger of being offered a job by the Slovak Tourist Agency).
Blimey… I was really in for a surprise!
Although surrounded by the expected outer layer of ghastly public housing (but then are any major cities on the west not similarly blighted?), Bratislava's inner city is simply gorgeous.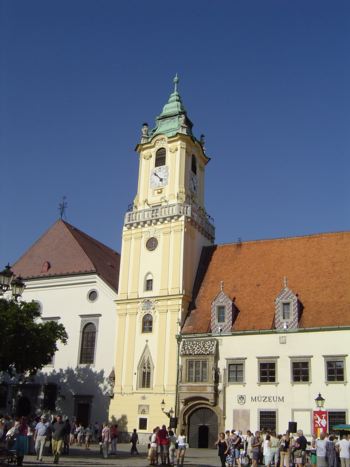 The inner city is almost entirely unspoiled by the pox of post war modern architecture, yet it far from being a moribund museum: it positively pulsates with life and exuberance. On my first evening, I saw one of the old main streets lined with sidewalk cafés, bars and restaurants, with a bright laser beaming overhead, originating from one of the old city wall's bastions, striking a modern artwork suspended on a wire high above at the far end of the street from the bastion and being thus deflected down another street where it ended on yet another glittering suspended artwork.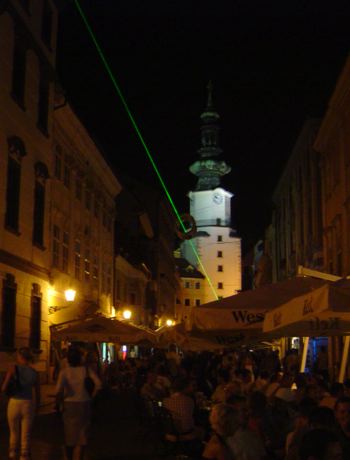 But it quickly became apparent to me that there is more to this little gem on the Danube than splendiferous architecture. I had always thought that Amsterdam and Zagreb were locked in mortal combat to see which had the most beautiful women per square kilometer but now I realize that those two august cities were just battling it out for second place. I do not think I have ever seen as many extraordinarily attractive young ladies in my life. Bratislava is, to use the technical term, seething with babes.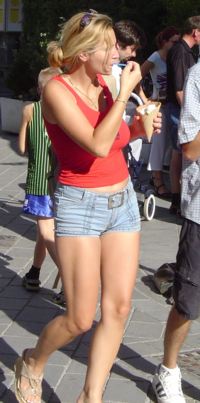 Bratislava is pretty much the place that puts the central in Central Europe and thus to say it has 'a lot of history' would be rather like describing Mt. Everest as 'rather large': true but misleading. Bratislava is super-saturated with history. On many regular houses one finds plaques commemorating events or people. I was delighted to see that a generation of communism failed to erase the memory of those Slovaks who went west rather than east to fight fascism, and did so with their Czech brethren in the British RAF.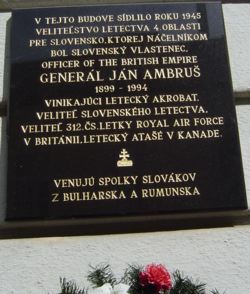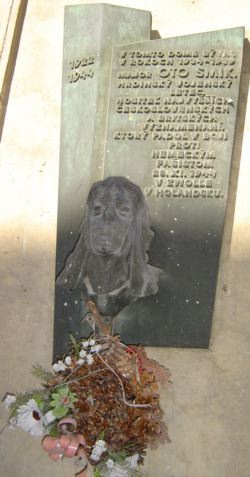 But amidst the endless barrage of historical morsels to take in were the similarly endless procession of…
The sheers scope and sweep of Bratislava's history does make it hard to absorb. Fortunately the city is fairly visitor friendly, with some nice little museums and fairly un-sanitised sights to clamber over.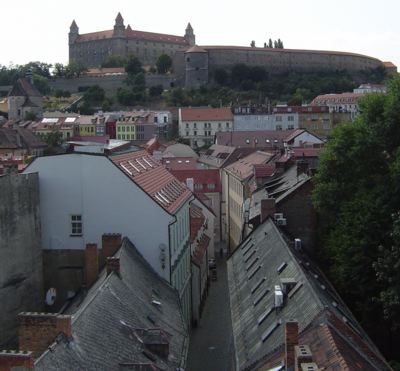 There seems no shortage of people who want to keep the city's history alive and some rather entertaining rascals seemed to take delight in noisily marching though the city's cobbled streets with their drums and strange local bagpipes, bawling bawdy songs and firing off matchlock guns and thereby making the alarmed tourists spill their Café Lattes over their chinos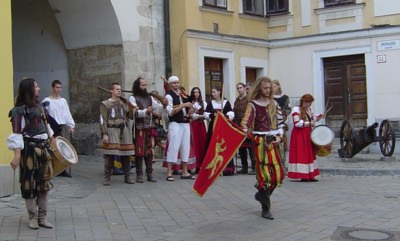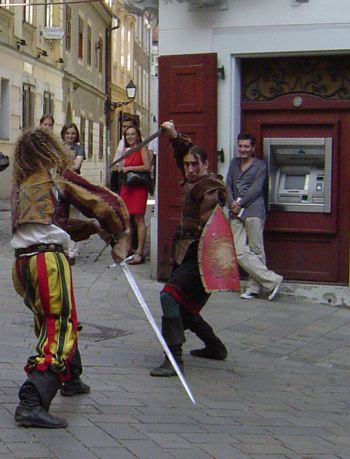 The Slovaks take queue-jumping at the cash machines very seriously
And then there are the other distractions…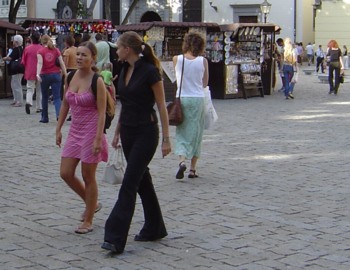 The locals were friendly (other than one old woman who worked at Bratislava Castle and who clearly had not noticed that Communism had collapsed and the capitalist customer is not the enemy anymore) but one must remember that the Lesser Carpathians are not all that far away, which does mean that you do occasionally run into vampires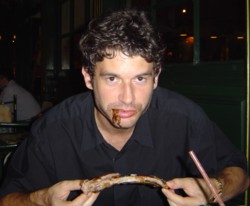 Fortunately the locals are very willing to share their expertise in dealing with such matters and they showed me a 'quick-and-dirty' way to ensure the safe completion of one's meal without getting bitten on the neck.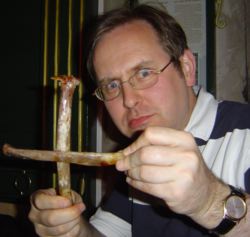 More to follow…