Frank J. at IMHO has come up with the perfect way to fish for links (well, I fell for it at least)… he has declared war on the mighty Glenn Reynolds of Instapundit .
And what is our view on this revolt against The InstaPowers That Be?
We are one of Glenn's blog children… fie on that false prophet Frank J. and all hail to Glenn Reynolds, the Dark Lord of the net, the Ayatollah of Rock and Rollah, the Balrog of the Blogosphere!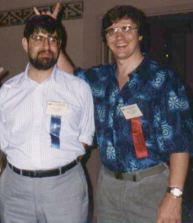 Behold the fate of those who defy the InstaPowers That Be
Photo: D.Amon, all rights reserved