Those who oppose war with Iraq on the grounds that that civilians would be killed fail to understand that people are already dying due to Saddam's misrule. Saddam Hussein has not earned his name "the Butcher of Baghdad" for nothing. He has been ruthless in his treatment of any opposition to him since his rise to power in 1979. A cruel and callous disregard for human life and suffering remains the hallmark of his regime.
The repressive violence of Saddam's regime is the norm and not something used by the authorities in exceptional circumstances as it is in many countries. The repression, imprisonment, torture, deportation, assassination, and execution are strategies followed by Saddam's regime in dealing with Iraqi people. The following are few examples of these crimes:
The killing of Sunni leaders such as Abdul Aziz Al Badri the Imam of Dragh district mosque in Baghdad in 1969, Al Shaikh Nadhum Al Asi from Ubaid tribe in Northern Iraq, Al Shiakh Al Shahrazori, Al Shaikh Umar Shaqlawa, Al Shiakh Rami Al Kirkukly, Al Shiakh Mohamad Shafeeq Al Badri, Abdul Ghani Shindala.
The arrest of hundreds of Iraqi Islamic activists and the execution of five religious leaders in 1974.
The arrest of thousands of religious people who rose up against the regime and the killing of hundreds of them in the popular uprising of 1977 in which Shia cleric, Agha Mohamad Baqir Al Hakim, the leader of SCIRI was sentenced to life imprisonment.
The execution of 21 Ba'ath Party leaders in 1979 in Iraq , the assassination of Hardan Al Tikriti former defence Minister in Kuwait in 1973, and the former Prime Minister Abdul Razzaq Al Naef in London 1978
The arrest, torture and executions of tens of religious scholars and Islamic activists in such as Qasim Shubbar, Qasim Al Mubarqaa in 1979.

The arrest, torture and execution of Shia cleric Agha Mohamad Baqir Al Sadr and his sister Amina Al Sadr (Bint Al Huda) in 1980.
The war against Iran in 1980 in which hundreds of thousands of Iraqis were killed, and many more were handicapped or reported missing.
The arrest of 90 members of Al Hakim family and the execution of 16 members of that family in 1983 to put pressure on Agha Mohamad Baqir Al Hakim to stop his struggle against Saddam's regime.

The occupation of Kuwait which resulted in killing hundreds of thousands of Iraqis and injuring many times that number in addition to the destruction of Iraq.
The assassination of many opposition figures outside Iraq such as Haj Sahal Al Salman in UAE in 1981, Sami Mahdi and Ni'ma Mohamad in Pakistan in 1987, Sayed Mahdi Al Hakim in Sudan in 1988, and Shaikh Talib Al Suhail in Lebanon in 1994.
It is well documented that Saddam's regime has produced and used chemical weapons against the Iraqi people and against neighbouring countries. Here are some examples of his use of such weapons:
It is widely known that Saddam's regime dropped chemical bombs by air fighter on Halabja in Northern Iraq in 1988. The reports of the UN, other international organisations and Western governments confirmed that more than 5,000 thousand civilians were died within a few hours. Eye witness accounts, photos and films have verified the horror of this attrocity.

Saddam's regime used chemical weapons against Iranian soldiers during Iraq-Iran war. Many of them were sent to Europe to receive medical treatment and they were seen on TV across the world.
General Wafiq Al Samarae, the former director of the Iraqi Intelligence Service, admitted in his book Eastern Gate Ruins that Saddam's regime used light chemical weapons against Iraqi people in the cities of Najaf and Karbala to crush the popular uprising of March 1991 which followed the defeat of Saddam after his invasion of Kuwait.
After the crushing of the uprising, large number of people took sanctuary in the Marshes of Southern Iraq. In 1993 Saddam used chemical weapons against those hiding there in order to crush resistance.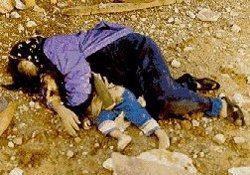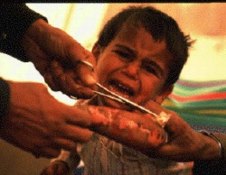 Now tell me again that Bush or Blair are worse than Saddam…