Not much commentary is needed really about his protest in London, but judging from the placards, more people seemed interested in Palestine than Iraq.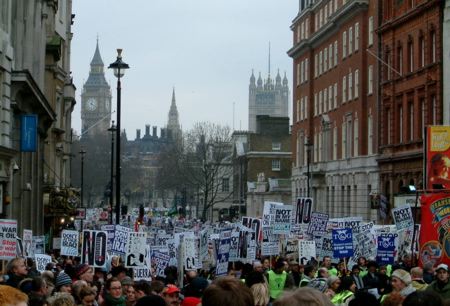 A rolling river of political incontinence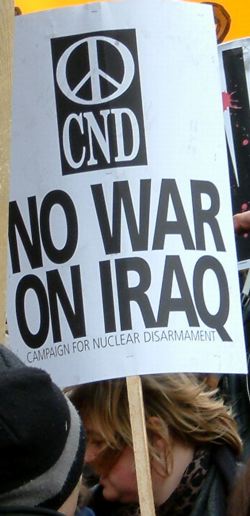 I guess they want to give Saddam time to develop nuclear weapons, thereby giving themselves someone else to protest against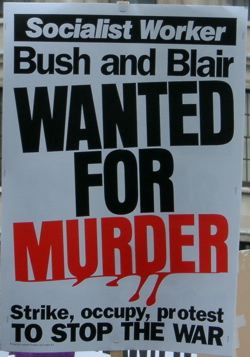 … but Saddam Hussain not wanted for murder by Socialists Workers apparently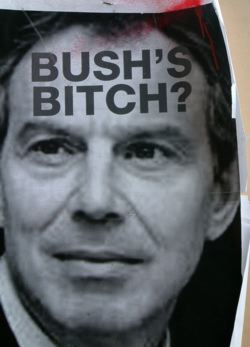 At least this one is amusing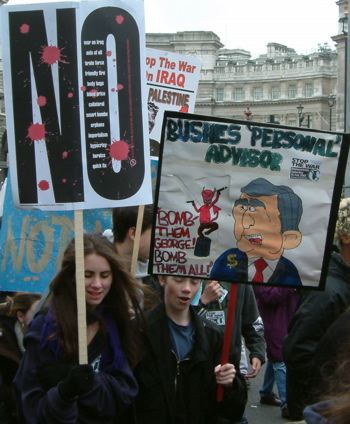 I wonder if they could find Iraq on a map?
Hell, I wonder if they could find Britain on a map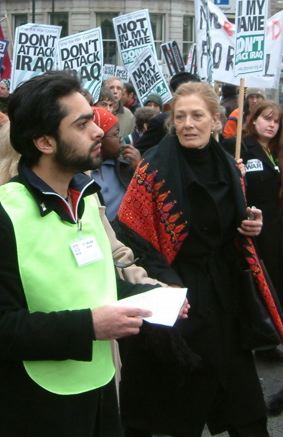 Actress & pro-totalitarian activist Vanessa Redgrave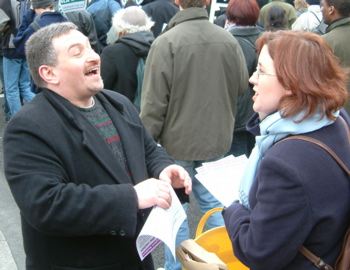 One protester made the serious tactical blunder of assuming David Carr was in agreement with the marcher's objectives. He explains the error of her ways.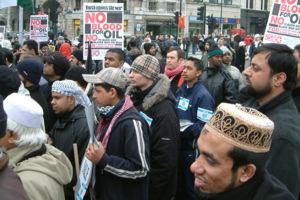 I have never seen so many Arabs in London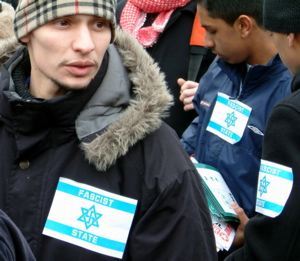 This chap wants the world to look like that paragon of human rights and civic virtues, the Palestinian Authority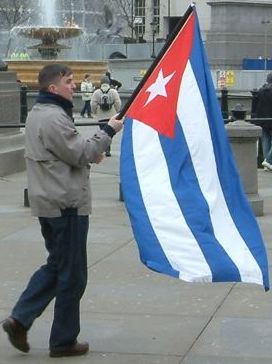 Socialist Dictators of the World Unite! And another guy was waving a Soviet flag (the picture of that did not come out unfortunately)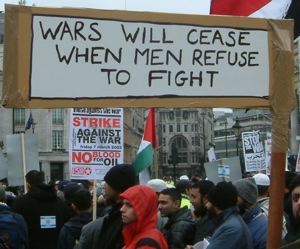 No, war will cease when men no longer stand up to fight against tyranny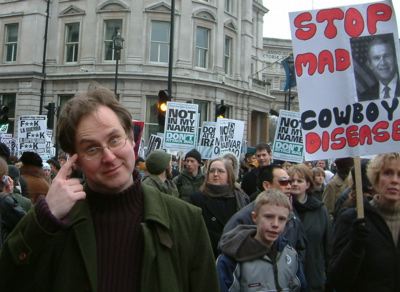 Your intrepid blogger can feel his brains being sucked out…
All the usual people really. Yawn.