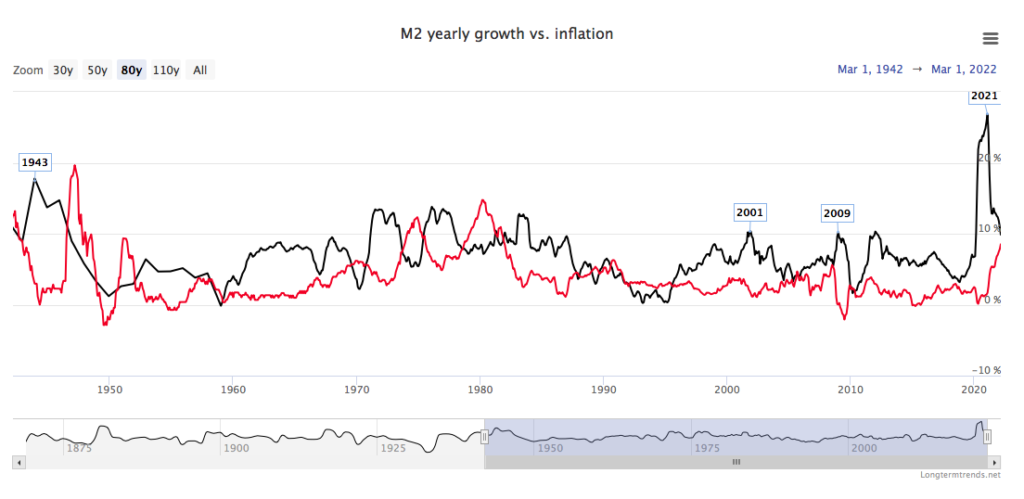 As a supplement to Johnathan's post. A couple of points:
This is M2 which is cash and bank deposits. There are other measures like M3 and M4 which measure other forms of money. I would have preferred to have used M4 because – if I recall correctly – it is the broadest measure, but I couldn't find a graph for that.
The black line is money supply growth; the red line is inflation (CPI).
The percentage increase in 2020 was greater than at any time since before the Second World War. Even in the middle of a world war there was less money printing.
Update 10/5/22. As Douglas2 points out this is a graph for the US. Ugh. Luckily TomJ has found a graph for the UK which looks like this: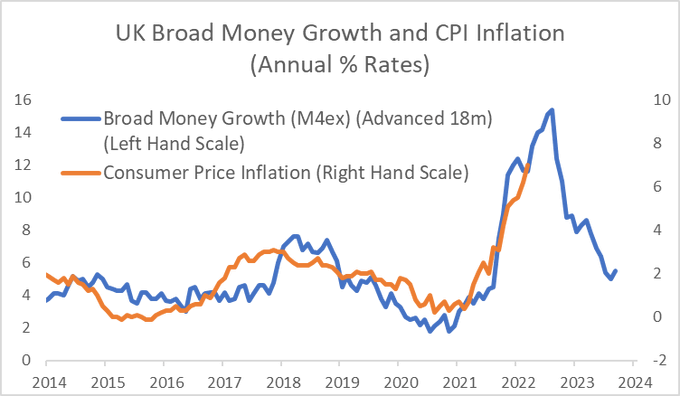 This is very similar so long as you are aware that the blue line has been moved 18 months to the right. It also suggests that this bout of inflation is likely to be short-lived.