Now that Brexit has been and gone, the soon-to-be-upon-us Olympic Games are the new must-do design opportunity: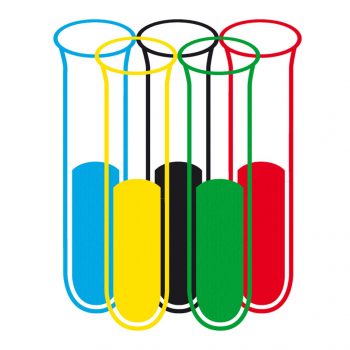 That's going to get around. Although if you think it's only Russians who are drug cheats I say you are being very naive. Nevertheless the above logo is all part of why I always enjoy all the they're not ready stories which inevitably circulate around now in the Olympic cycle, before enough other people's money is thrown at the various problems to make them go away, just in time.
This little flurry of bad Olympic news won't last, alas. Drug doubts will get no mention from the television commentators. Bad Olympic news – i.e. proper Olympic news – will be submerged by a flood of good news, in the form of the various drugged-up competitors winning medals, and when it ends, it will all be declared a huge success. As of now, however, I can live in hope.