… because last night I visited full time evil genius and part time mad scientist Dr. Frankenstein Alec Muffet, and whilst cackling "It's alive! IT'S ALIVE!", he created so fearsome a work that the very fabric of reality strains and writhes as unspeakable… things… threaten to slither into our mundane reality!
So now I grasp things that mankind was never meant to know, the terrible forbidden knowledge…
Only the bravest should gaze upon what lies below this line, you have been warned…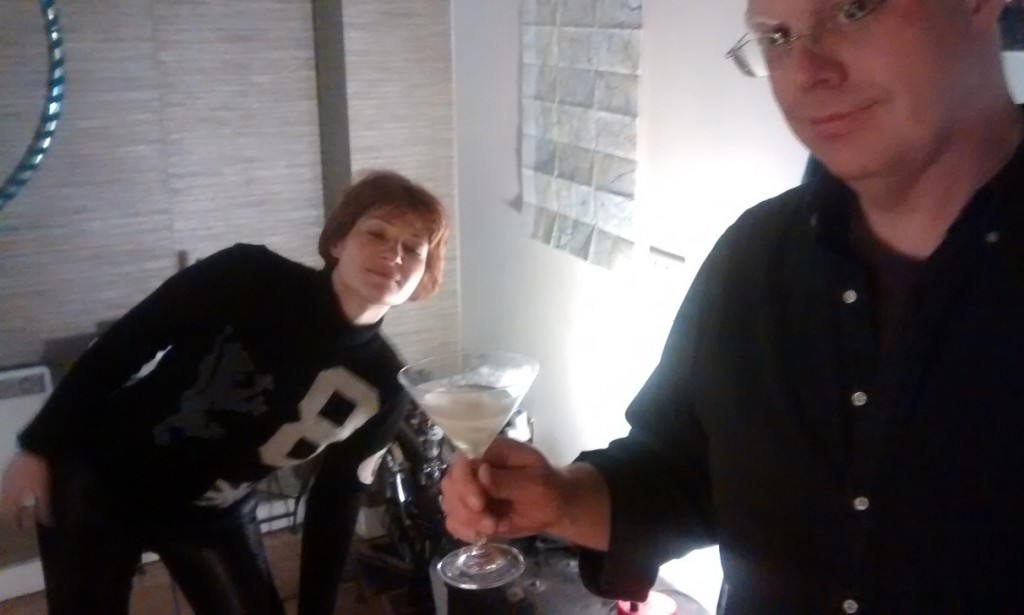 The fois gras, manchego and olive frozen vodka martini has been created! And it is sheer synapse shattering deliciousness! The world will never be the same now that the non-euclidean martini has been wrought!
UPDATE: and just to make it clear how this works: do not 'mix' it, just gently stir and then sip. The objective is not to mush up the fois gras as it is more than flavourful and oily enough to impart an interesting taste. It only requires a tiny little sliver of the fois gras and likewise the cheese. The idea is create subtle layered tastes, not a vodka fois gras, cheese and olive smoothie