It was a breezy night last night in England, and because such times are rather rare in these islands we aren't really organised for it. When the wind does blow a bit, there is damage. There are even deaths. Not funny.
But, this is funny. It's a wind turbine in Devon, looking somewhat the worse for …. wind: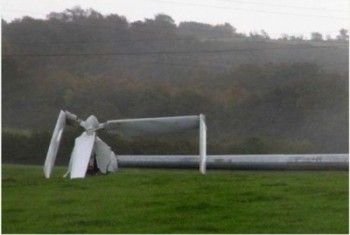 My thanks to commenter number one, on this posting at Bishop Hill today.