I do not claim to be an expert on the Balkan Wars which were fought in 1912 and 1913. If I understand correctly, in the First Balkan War Turkey was almost completely thrown out of Europe while in the second Bulgaria embarked upon a war of conquest and ended up with rather less than she'd started with.
The significance of all this, as Eric Sass points out, lay in how it altered Russia's relationship with Serbia. Russia, Serbia and Bulgaria were Slavic states. Russia, being the biggest, wanted to be the leader. Serbia and Bulgaria, being small wanted Russian protection. So, when a dispute rose over the borders between them the two small states submitted their dispute to the big one. When Bulgaria failed to get what she wanted she went to war.
Defeat led to Bulgaria allying herself with Austria-Hungary while Russia responded by allying herself ever more closely with Serbia. Hence, perhaps, the robustness of Russia's response to Austria's declaration of war against Serbia in 1914.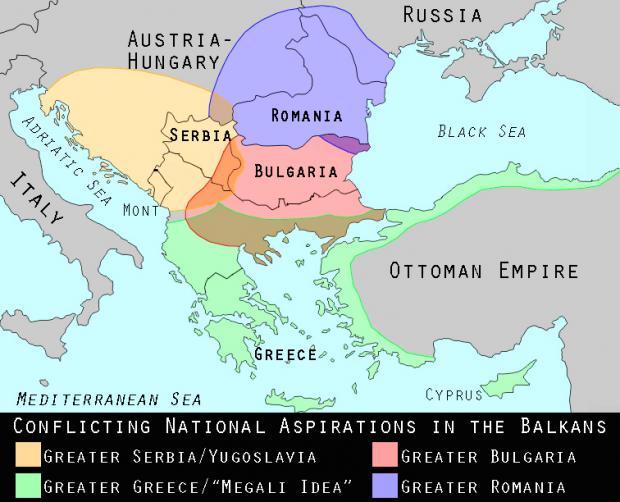 Update For a while now I've been in the habit of linking to the whole page rather than just the article. This has been to give readers the chance to see what else was making the news at the time and, perhaps, to find something just as bloggable. Well, it appears Simon Gibbs has done just that.