Remember when Samizdata used to have lots of beautiful bird photos? Well, here is another: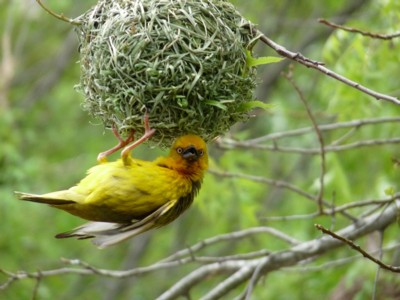 Beautiful bird or beautiful photo? Both, I would say. It's a Cape Weaver Bird, which lives in South Africa. It's the way that I at first thought that it had legs on its back that made me do a double take. And this particular snap appeals even after you've sorted out exactly what it's doing and which way up everything is.
I found this photo at what has long been a favourite blog of mine, if only because he often says nice things about me. When I came upon these latest kind words about something I had blogged, I immediately went looking for something good by him for me to say nice things about, and it took me no time at all. I was only looking for something to be nice about at my own blog, but I think this photo deserves a wider audience, don't you? Click on it if you want to see it bigger.
Further proof, if you need it, of the value of always having a camera with you.