I am out of London for a few days, taking in the sights, sounds and tastes of Istanbul.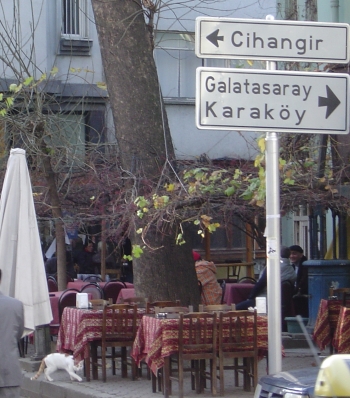 They know a thing or two about footie in these parts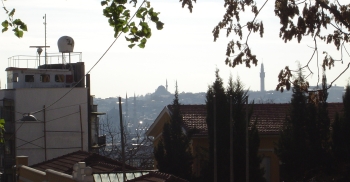 Almost every turn brings an interesting skyline
It would appear the gun laws are far less benighted than in poor defenceless Britain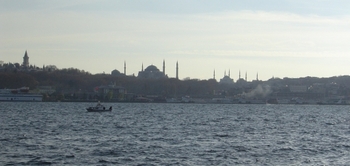 The skylines are really amazing (click for larger image)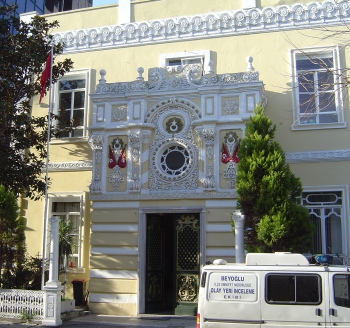 Rather cool Turkish police station… no doubt best seen from the outside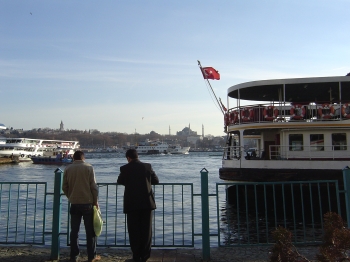 I had not realised how dramatic the Bosphorus is… a tremendously busy sea-lane running right through the centre of a large city is quite something to behold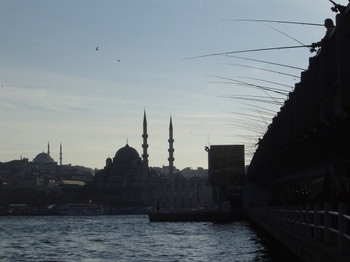 The sense that the city revolves around the sea is everywhere. There are so many rod fishermen that my fanciful head started having images of ancient phalanxes (click for larger image)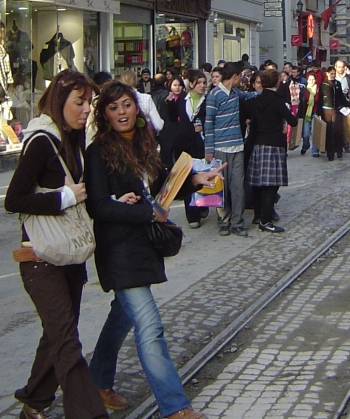 And just to ensure no one thinks this report from Istanbul is being posted by an impostor… yes, the city is well stocked with rather fine ladies
My first impressions of Istanbul are that it is dirty, chaotic, its traffic verges on homicidal, the food is great, people seem helpful and friendly. In short, simply splendid!