Some of the Samizdatistas have been in the USA for Thanksgiving, much to the consternation of the turkey population, given that we are all members of PETA (People for Eating Tasty Animals).
As for much of the time we have been in the wilds of Pennsylvania without an internet connection (the horror, the horror), we have been unable to post about our various jolly japes in the Land of the Free.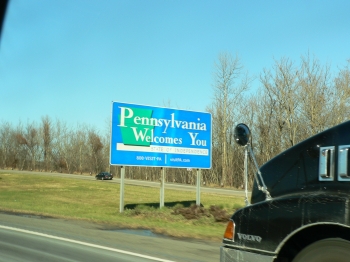 We were releaved to have made it out of the People's Republic to the relative safety of the Keystone State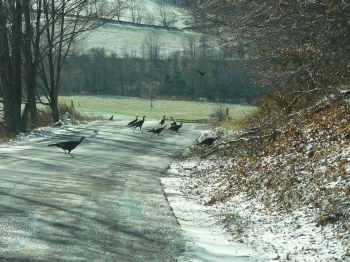 I could hear the turkey's crying "The British are coming! The British are coming!"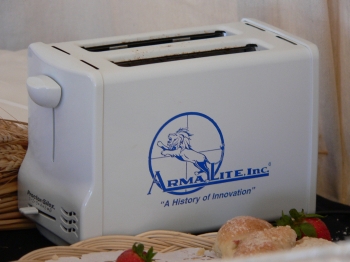 An Armalite toaster? Is this country great or what!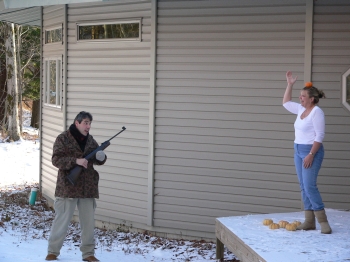 The womenfolk in these here parts are made of stern stuff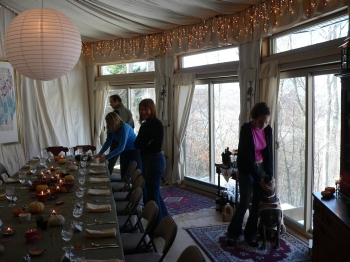 Getting ready for Thanksgiving Dinner with twenty friends: the quintessential American experience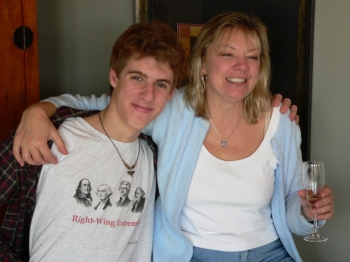 Celebrating dangerous (thankfully) right wing extremists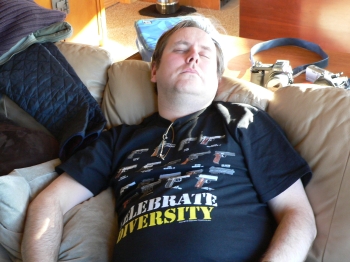 Vast mounts of turkey washed down with red wine: tryptophan overdose!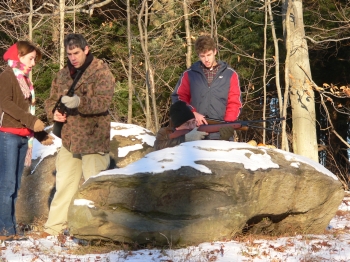 A local family tradition: eat the turkey and then take the young ones out and show them how the turkey ends up on the plate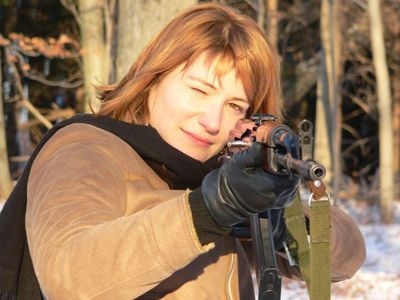 One of the Samizdata editors goes looking for those turkeys who ratted us out earlier. The British are coming and this time they are armed and pissed off.
Good food, great people and things that go boom. Damn I love this place.
We will be back in London soon. Bugger.