I went out this afternoon to partake of coffee with a friend, and on my way to the coffee house, I stumbled upon a news story, and took some photos of it.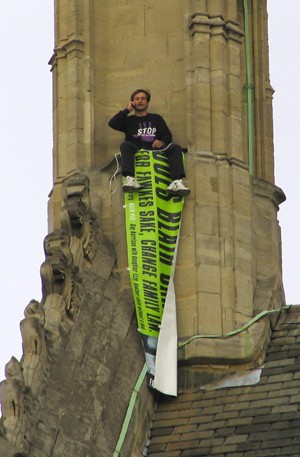 Who is that?, I asked. A Father 4 Justice. Oh, one of them.
Cheap, modern, democratised communications pervade this story, and may also influence the reporting of it. Note that the guy has a portable telephone, which would probably not have been the case a decade ago, and which must surely have influenced how the authorities set about dealing with him. I mean, if you were a copper, it might make a difference if the guy you were trying to arrest was supplying a running commentary of your every move to his pals. Who were recording everything he said, as they surely were.
Other photographers were already out in force by the time I got there.
The professionals were there in strength.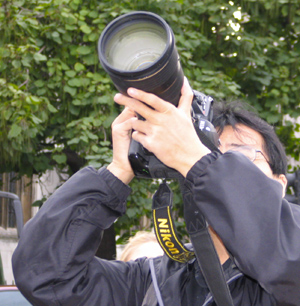 But, so were the amateurs, …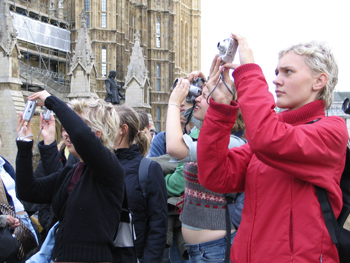 … me included, with my 10x zoom lens and automatic anti-shake focussing, in a camera that cost less than three hundred quid.
One of the features of modern government, or maybe that should be recent government, is that modern/recent government often likes simply to blot stories off the airwaves. I am not saying that they wanted to squash this one. But I am saying that if they had entertained any such censorious thoughts, although they might have got away with this ten years ago, now, they would have far less chance.
They would merely have handed the blogosphere a nice little scoop.