Whilst in Zürich on business, I was puzzled to see large teddy bears everywhere on almost every street corner in the centre of town and a veritable platoon of them in the Bahnhoff … there seems to be literally hundreds of them scattered around the city. It is certainly interesting but I have no idea why they are there. Does anyone know?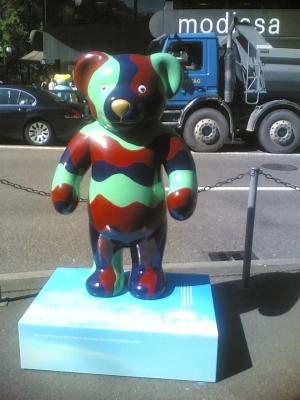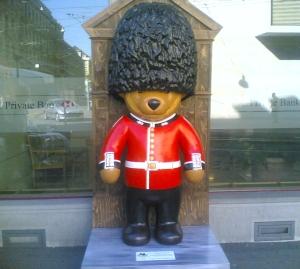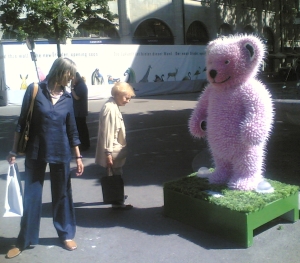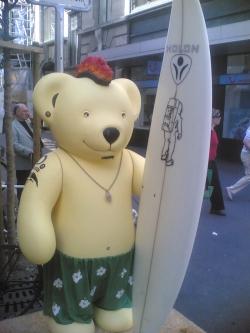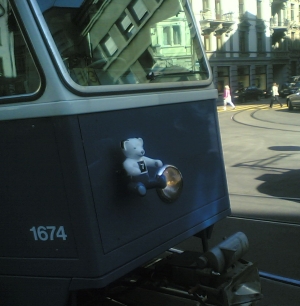 Interesting but… a bit perplexing
Who says the Swiss have no sence of humour?