I was on the road again today, or perhaps I should say 'rail'. The US northeast is still very much in the deep freeze as one can see from this photo I took somewhere before Baltimore.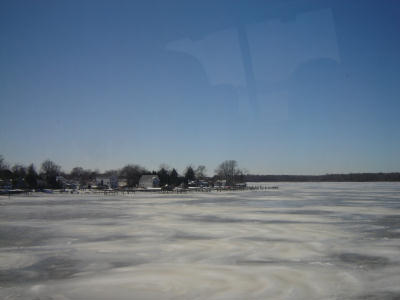 Photo: Copyright Dale Amon, all rights reserved.
The AMTRAK Acela train seemed to require more resets than a Microsoft Operating system. We were stopped a half hour on a siding while they attempted to 'reset the air'; and later for problems in the lead locomotive. My 'express' train trip took nearly five hours from Penn Station NYC to Union Station DC and wrecked my plans for meeting up with some aerospace types in town. I will not complain too loudly though. The trains have normal AC power available for your laptops, you have enough legroom and arm room to actually type… and you can use your mobile phone.
As opportunity arises – I am now on another gig and my meter is running – I will catch up on a few photo stories left over from Manhattan.