If we can have an 'absurdity of lawmakers', I suppose we can have a 'stupidity of doctors'. In the face of attempts to deregulate drinking in Britain, a nation which is unusually restrictive when it comes alcohol compared to most western nations, we have Prof Ian Gilmore, a spokesman for the Royal College of Physicians (an extreme statist professional organisation and political lobby) saying:
"We are facing an epidemic of alcohol-related harm in this country, and to extend the licensing hours flies in the face of common sense as well as the evidence we have got."

Prof Gilmore said plans to stagger the times people left pubs were an attempt to manage drunkenness rather than prevent it.

He added that the key to tackling the problem was reducing the availability of alcohol and increasing the price.

"I think it is fanciful to think we can turn ourselves into a French-style wine-tippling culture merely by licensing regulations," he told BBC Radio 4's Today programme.
However he does not explain why digging the same hole deeper will make things better, given that Britain is already far more regulated than France and also has more serious alcohol related problems. Like most regulatory authoritarians, Gilmore and the RCP simply do not have either the imagination to think that perhaps the over-regulation caused the problem, nor do they have the socialisation to have the notion occur to them that imposing their views on others is immoral.
If people get drunk and commit crimes, punish the criminals, not those who drink and do not commit crimes. And in any case, the true criminals are those who added times limits to drinking hours which more or less institutionalised binge drinking.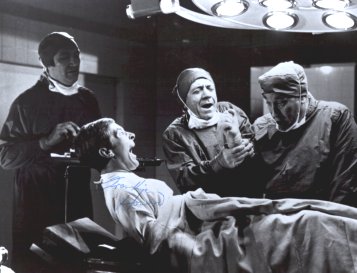 The political class at work