A culture of bacteria, a gaggle of geese, a confusion of monkeys, a conspiracy of lawyers, an army of caterpillars, a parliament of owls… and an absurdity of lawmakers.
In response to rising violent crime in Britain, our political masters have proposed outlawing the sale of knives to people under 18. I assume that will swiftly be followed by laws requiring all unattended kitchens within every house in Britain containing a person less than 18 years of age be securely locked to prevent access to…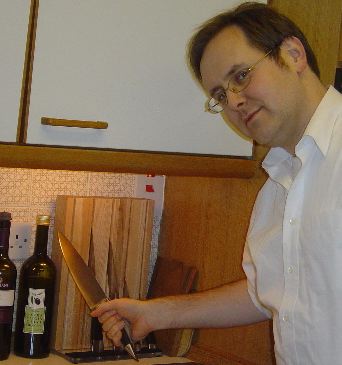 … large and really sharp knives.
Do anything, anything, no matter how self-evidently preposterous, rather than face the intolerable idea that the problem is not thugs with knives but rather victims without the means to effectively defend themselves.