On the very first occasion that I saw the advert on my TV, I knew, I just knew that is was going to set the fur flying. I was right.
Scenario: a man picks up his car keys and leaves the house to get into his brand, spanking, new Land Rover Freelander Sport motor vehicle. A woman (presumably his wife) spots him leaving. She rushes up to the bedroom, opens the dresser drawer and pulls out a starting pistol. She rushes downstairs again and runs outside just as her husband is getting into the car. She points the gun up to the sky and fires a single shot, thus giving him signal to get started.
Pretty innocuous stuff. But still far too traumatic and disturbing for some people:
A television advert for Land Rover featuring a woman firing a gun has been banned by watchdogs for glamourising gun culture….

The agency behind the advert said it was intended to promote the message "that the Freelander Sport triggered sporting behaviour".

But 348 viewers complained to media regulator Ofcom, meaning that the advert is in the top 10 of the most complained about commercials.

Most viewers were concerned that the commercial glamourised or normalised gun culture despite the fact handguns are illegal in Britain. Many also pointed out that the gun was stored irresponsibly.
Yes, you are reading that right. People might be encouraged to store the guns which they do not possess irresponsibly. Priceless!
The right to keep and bear arms is not a debate in this country. Nor is it an issue or an idea or an argument. It has all been subsumed into a deep national psychosis for which I see no prospect of any cure.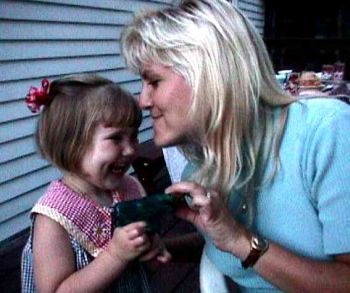 What would make you think we are trying to provoke?