David Carr may have given up cigarettes but he still likes a good cigar.
Here he is, pictured at my place on Friday night, pondering the enigma wrapped in a mystery smothered in something else which I have forgotten that is Russia. This was the subject spoken about by Helen Szamuely (co-author of this blog – here is her latest, posted this morning).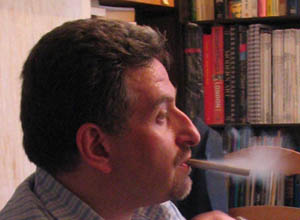 Click on David if you want him to be bigger.