Here is a poster I snapped in the London Underground the other day, through the Jubilee Line glass screen at Waterloo. It is quite amusing, but should they really be boasting about things like this?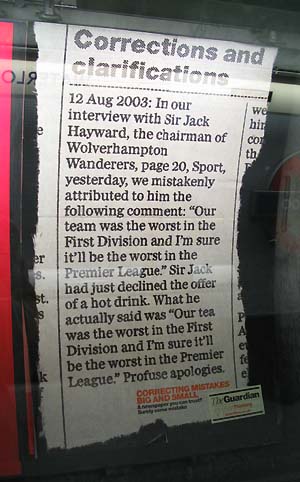 And look down at the bottom. Is this a conclusion they really ought to be proud to be drawing? Or is the implication that if they ever do make any mistakes, they are all just typos?
Detail of the bottom corner, with a bit of help from Photoshop to make it more readable: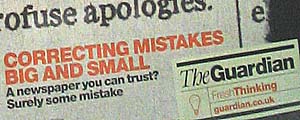 So, may we now expect a poster with a big mistake corrected?
We have been supporting state centralised socialistic stupidity and stagnation for, you know, a long time. We were wrong. Sorry and all that. Capitalism has its problems, but it is, we now realise, much better.

DifferentNow guardian.co.uk
Such will not, I suspect, be the substance of my next posting here.