Some people do not like having their photos taken by strange strangers… but some love it! These two for example, having a day out in London by the look of it, thoroughly enjoying it, enjoying London and enjoying themselves, and in a state of… mutual support. I took photo number one.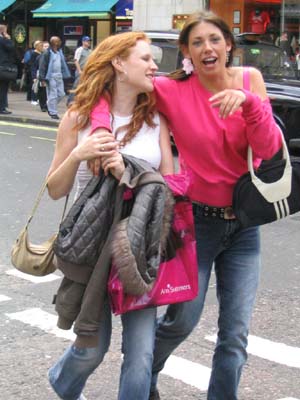 And they said: Oooh! Are you doing us?! Do another one!! So I did.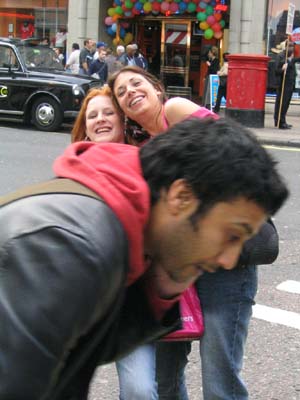 … and captured another of those characteristic Photography Moments. In the background: the objects of my attention, while in the foreground another Londoner hurries past. Like most people in London he has a purpose. He is going somewhere. He is in too much of a hurry to actually stop, but he is as polite as he can be without seriously interrupting his business and he does not want to get in the way of my business if he can avoid this, so he ducks as he passes. And for once, I get it all: him hurrying and out of focus, and the ladies in focus behind him.
But, one more, eh ladies? And that one comes out okay too. Sometimes everything clicks. Three out of three. This is not my usual hit rate, I can tell you.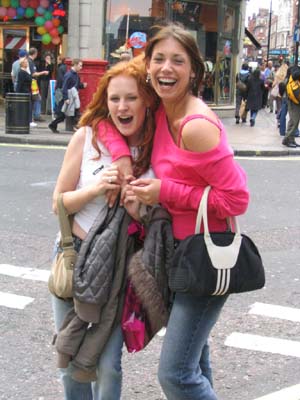 These photos are even more entertaining if you look more closely at the label on the red bag: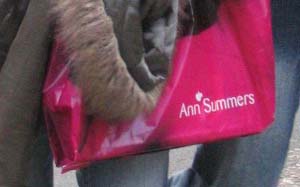 All hail to the marginal cost (zero – near enough) of digital photography.