One reason for the limited output of bloggage from some of us tonight was that several of us went to an extremely well attended party. This was hosted by the Adam Smith Institute in order to celebrate the 25th anniversary of the start of the Thatcher Revolution. The event at the Oxford and Cambridge Club in London.
It is easy today to look back and scoff at what went wrong in those days, but those of us who lived through the steady economic and social collapse wrought by the likes of Jim Callaghan, Harold Wilson and Ted Heath, I have no hesitation describing what Thatcher presided over, which was nothing less than turning the tide of socialism, as a glorious revolution.
We are older and wiser now and all too aware of the missed opportunities and wrong turns of that era, but credit where credit is due. The future could have been very much darker indeed without Margaret Thatcher.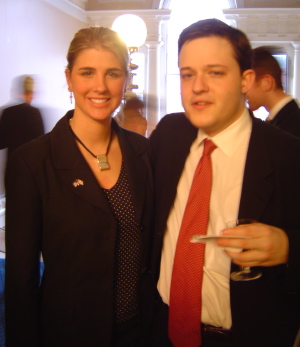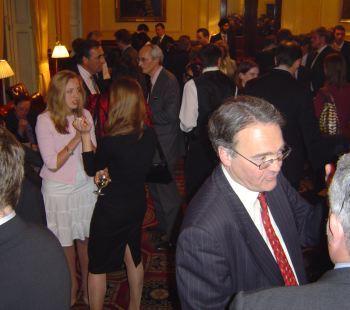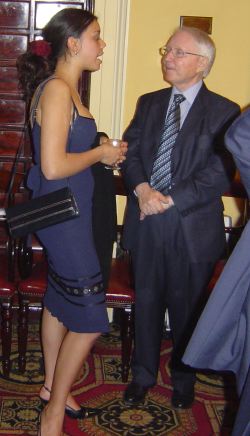 Update: More pictures on the Adam Smith Institute blog