There will be much muttering in their beards in the caves of Tora Bora. There will be much gnashing of teeth and gnawing of livers in the ghettos of the Democratic National Committee.
A new front has opened in the struggle for freedom.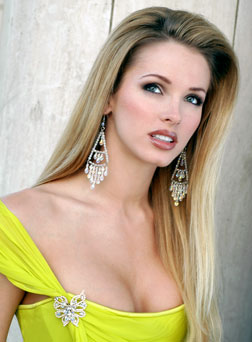 Age 25, single, 5 foot 11 inches: the new Miss America describes herself as "a Republican" and says that she will use her influence to explain America's involvement in Iraq. Miss Shandi Finnessey is a statuesque blonde from St Louis, Missouri and replaces last year's winner from Massachusetts. [Thanks to Pejmanesque.com for the link.]
Note: Missouri voted Republican last presidential election. Any bets this time?