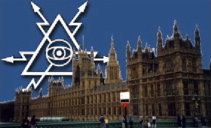 …is that so many people are astonished that a paragon of the establishment like Lord Hutton should take the view that whatever the government's ministers say should be presumed to be correct whilst that of mere journalists, even those working for the state owned media, should be assumed to be dissembling.
Did anyone seriously think the outcome would be otherwise?
I realise this is The Story Of The Moment, but simply cannot get that worked up over the difficulties of institutions of which I have such low regard to begin with.