Angelina Jolie, curvaceous star of the latest movie based on mega-hit computer game, Tomb Raider, reckons that the busty, heavily-armed heroine is a role model for women. Hmmm. An interesting thought. Croft knows how to handle guns, is mighty tough in a fight, and is rather easy on the eye (as Ms Jolie assuredly is). The ultimate libertarian heroine, perhaps?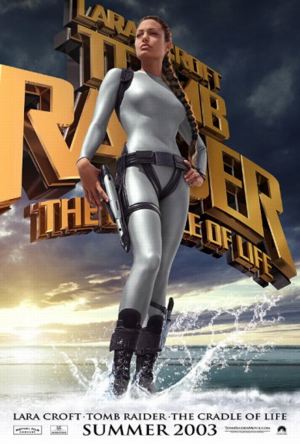 A feature of popular culture in these past few years has been the ascent of the kick-ass female movie/tv star. Think of Buffy, for example; the character Trinity in the Matrix films, or the ladies on Charlies' Angels. I think the whole thing got started with the likes of Honor Blackman and Diana Rigg in the old Avengers television series, and in some of the better James Bond movies.
One thing all these women have in common is that they are a million miles away from the 'victim culture'. Nothing passive or helpless about them. It seems that popular culture is diverging increasingly from the political and legal realm. On the one hand, you have superheroes and heroines on the Big Screen. On the other, you have twerps suing fast-food joints for 'making' them fat.
I wonder what explains this divide?